On August 14, 2020, Jiangsu Theological Seminary held 2020 admission exam. 189 candidates from all parts of the province came to attend the exam in Nanjing.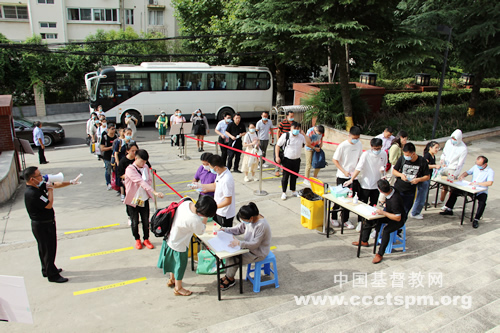 During the anti-epidemic period, all departments of the seminary worked together to sanitize seminary facilities, arrange the test rooms with well-spaced desks, and provide masks, hand sanitizer gel as well as other medical supplies. They took the temperature of the candidates at different times and checked their heath QR codes.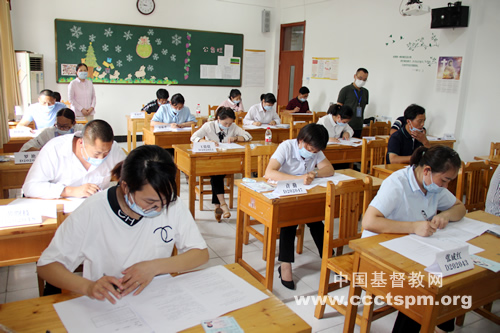 This year the admission of Jiangsu Theological Seminary includes the undergraduate program, the top-up program and the college program. There were six test rooms respectively for the subjects of Christianity knowledge, Chinese, English, history, etc.
(Translated and edited by Bei Sang)