On the afternoon of October 27, 2020, Rev. Xu Xiaohong, chairman of National TSPM, received a six-person delegation led by Mr. Qiu Zhonghui, board chairman of Amity Foundation and member of Board of Supervisors for CCC&TSPM.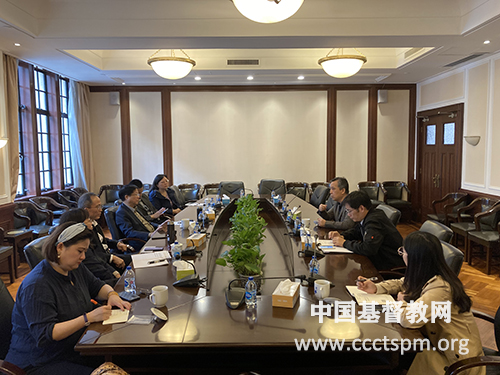 The two sides reviewed their close cooperation during the outbreak of the COVID-19 in the first six months of this year, and introduced their recent work focuses respectively. They expressed the willingness to further strengthen cooperation in ministries like charities, Bible printing, and how to run the Aijing Printing Press well, etc.
Mr. Gu Mengfei, secretary general of National TSPM participated in the reception.
(Translated and edited by Bei Sang)