On the afternoon of November 26, 2020, Nanjing Union Theological Seminary held its first oral defense of PhD dissertations in the seminary. Two candidates Luo Chengzan and Wang Jiawei, whose dissertations are entitled "The Realization of Incarnation -- Constructing St. Athanasius' Ecclesiology" and "The Christology of Kathryn Tanner" respectively, had gone through the processes of pre-defense and the blind review given by off-campus experts before the final oral defense.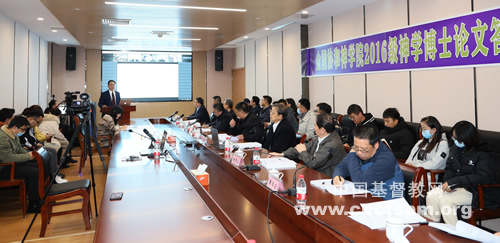 The doctoral oral defense lasted two and a half hours, following procedures rigorously and orderly. President of the seminary Rev. Dr. Gao Feng, Executive Vice President Rev. Dr. Chen Yilu and Vice President Rev. Chen Bin participated in the oral defense, and nearly 60 students and faculty members also attended.
The two candidates finally passed their oral defenses and were conferred with Doctor of Theology degree.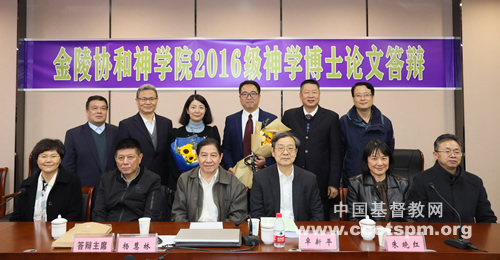 In 2016, Nanjing Union Theological Seminary began the enrollment of PhD students of Theology for the first time.
Another three Doctoral students of ministry, admitted to the seminary in the year of 2017, would soon participated in oral defenses as well.
(Translated and edited by Bei Sang)