On March 1, 2021, Hunan Bible School held the opening ceremony for the new school semester as well as the training course for church leaders of local counties themed by the Indigenization and Contextualization of Christianity in China. Rev. Xu Yongbin, chairperson of Hunan TSPM and president of Hunan Bible School, made a speech entitled "Love Country and Love Church as the Servant of This Era Pleased by God and People".
From March 2 to 5, Jiangxi Bible School welcomed the 2021 spring semester with various activities. It involved a worship service for the new semester and an activity of selective readings including the Bible, the Book of Songs, the Analects of Confucius, etc.
On March 5, Zhongnan Theological Seminary organized a lecture introducing etiquette and civility, attended by all students and faculty members. The lecturer gave specific demonstrations from the aspects of appearance, facial expressions, gestures, and garments, stressing the impacts upon oneself and others with good appearance, manners and behaviour.
On the same day, seminaries like Zhongnan Theological Seminary, Shaanxi Bible School, Jiangxi Bible School, Fujian Theological Seminary and Yanjing Theological Seminary held worship services for the World Day of Prayer. Participants learnt about more examples of women playing significant roles in ministry, and felt the need to pray for peace, safety, harmony, solidarity, and justice in the world.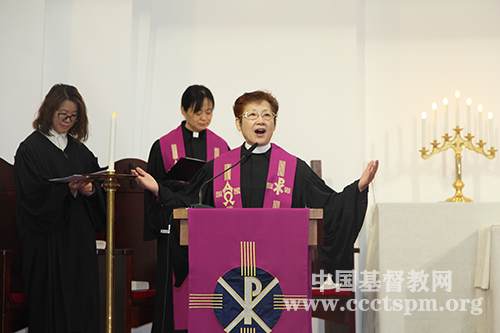 From March 1 to 7, Fujian Theological Seminary conducted activities to start a new semester, during which students of different grades finished the new semester check-ups and attended the "Bible Reading Week". There's also an orientation course for the advanced research course which opened this year.
(Translated and edited by Bei Sang)