On September 30, 2022, Northeast Theological Seminary conducted the 2022 graduation ceremony in its affiliated Rock Church. This year the seminary had 182 graduates ready to serve at the threshing floor.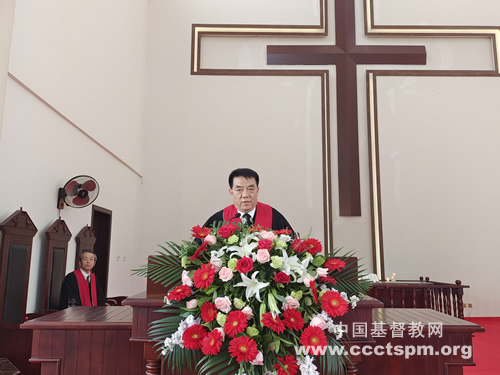 Rev. Wang Jingli, the chaplain of the seminary, hosted the graduation service. Elder Shi Aijun, the chairperson of Liaoning TSPM and president of Northeast Theological Seminary, shared the verses from Romans 12:1-2 with a title of "Devote Your Body to God". He encouraged all students to serve wholeheartedly and focus on God, in an effort to fulfill His purpose.
The graduation ceremony was presided over by teacher Jin Xuezhe, the academic dean of the seminary. Elder Shi Aijun conferred certificates and gifts upon the graduates. He hoped that they would become pastoral talents with a life-long learning mindset and the role models to love country and love church, who could live out a good testimony in the new era.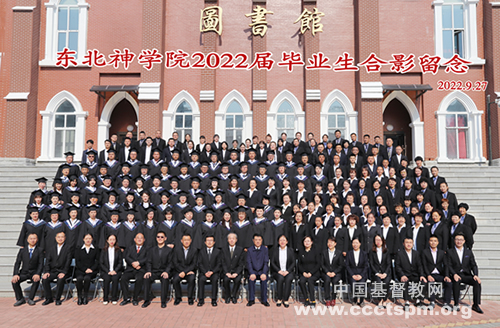 The 182 graduates of year 2022 consisted of those from the undergraduate program in theology, the sacred music program, the secondary program in theology, and the program of advanced theological studies.
Translated and edited by Bei Sang.