On the morning of May 15, 2023, Rev. Wu Wei, President of CCC, received Mr. Levi Park, International Director of the Luis Palau Association, and Dr. Wang Xiuyu, Associate Professor and Interpreter of Luis Palau Association. The two sides exchanged ideas on their current major ministries, church talent cultivation, and development of youth ministry, etc. This is the first visit by a North American evangelical church in nearly three years.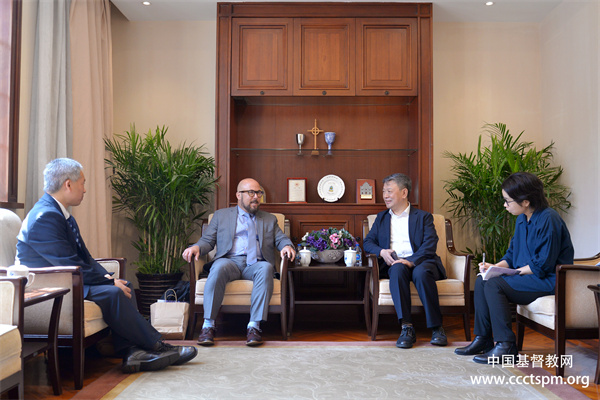 During the meeting, Rev. Wu Wei recalled the friendship between the two sides over the years. He said that we are all in the grace of God in spite of different nationalities. Rev. Wu introduced the hardships and challenges that the Church in China has encountered in promoting some ministries in recent years. He shared the concept, content and goals of the Indigenization and Contextualization of Christianity in China from a historical perspective. He expected that the two sides would continue to maintain friendly contacts with each other and serve churches well.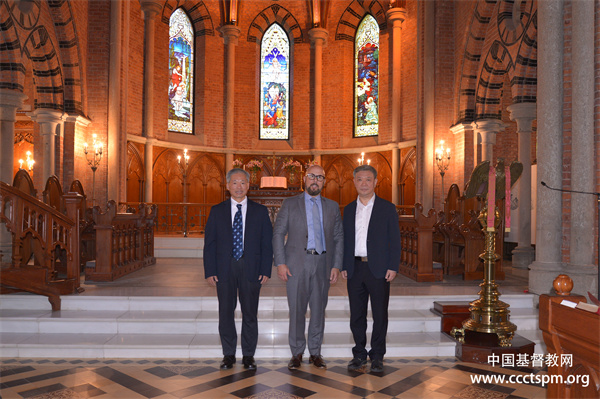 Mr. Levi Park appreciated the warm reception from CCC&TSPM. He mentioned that the Luis Palau Association has increased some gospel ministries in recent years. He hoped that under the guidance of God, he would humbly and obediently strengthen the friendly cooperation with the Church in China on the premise of continuing to respect the principles of independence and self-management of the Church in China.
The guests will then visit theological seminaries and churches in Nanjing, Huai'an, and Beijing.
Translated and edited by Bei Feng.