Led by Rev. Xu Shufen, a delegation of 39 members from Enoch Christian Fellowship, HKPF visited Taiping Gospel Church in Dongguan, Guangdong from July 28 to 30, 2023. Rev. Lu Hanqu, Chairperson of Dongguan TSPM, together with other church staff, warmly welcomed the guests. Both sides reminisced about the friendly cooperation prior to the pandemic, and shared the situation of Christianity in both Dongguan and Hong Kong during the difficult times. Both sides expressed their gratitude for being united again in the Lord.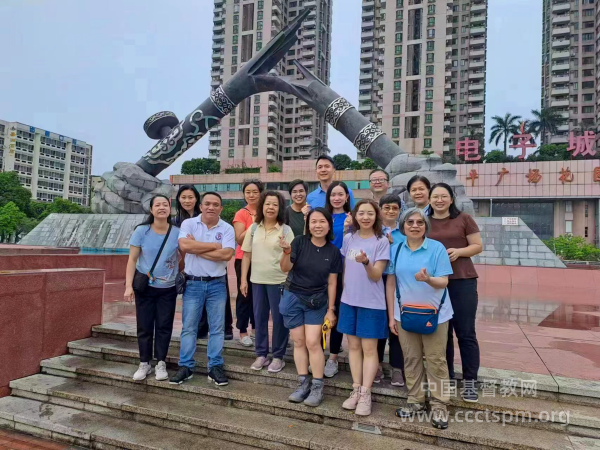 During the exchange, Rev. Lu Hanqu said that the churches in Dongguan and Hong Kong are very close to each other and have always maintained friendly interactions. To offer the delegation a better picture of the churches in Guangdong, Rev. Lu shared the Chinanization of the Christian Church in Dongguan, as well as the church's efforts in social services. He expected both sides to establish a mechanism for reciprocal visits while sustaining a good relationship. He also envisioned further exchanges in the Chinanization of the Christian Church in China, healthy inheritance of church traditions and community services, etc.
Rev. Xu Shufu regarded this trip as a very fruitful experience. She availed herself of this short visit to feel the rapid development and strength of the motherland. Rev. Xu also spoke highly of the healthy and orderly growth of the churches in Dongguan and admired the practices of the Chinanization of the Christian Church in China.
Fellow workers of Taiping Gospel Church and the guests from Enoch Christian Fellowship also had a fervent dialogue on the future cooperation between the two places in the context of the Greater Bay Area.
Translated and edited by Bei Feng

, Xiao Tang

.