On August 20, 2023, a church in Bayin Town, Ulat Rear Banner, Bayannur City, Inner Mongolia celebrated the dedication of its new church. Approximately 2,000 pastoral staff and church representatives from the western Inner Mongolia, along with members of the Ulat Rear Banner Church attended the dedication ceremony.
The dedication service began at 8:30 a.m. Elder Liu Xiuqin, General Secretary of Bayannur CC, quoted the verses of Haggai 1:1-11 to share a sermon titled "The Sanctuary is built, and the name of the Lord is glorified".
At 10 o'clock in the morning, the church dedication ceremony officially kicked off. More than 40 ministers clothed in holy garments walked into the sanctuary, as the music "The Lord is in the sanctuary" was played.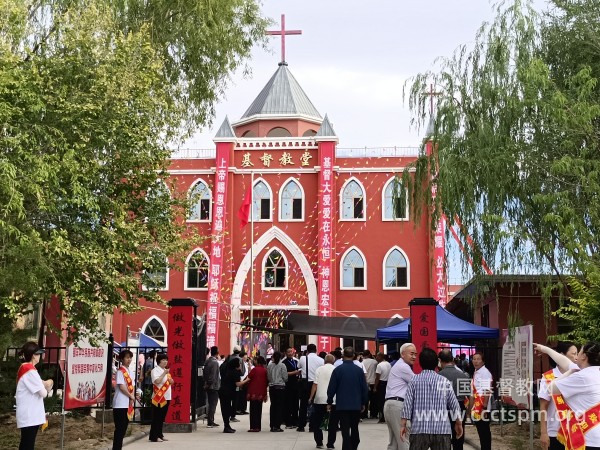 First of all, Elder Guo Zuwang, Director and President of Ulat Rear Banner CC&TSPM, and the leader of the Bayin Town Church, introduced the process of the church construction. Afterward, Elder Wu Yingcai, Director and President of Bayannur CC&TSPM, gave a speech, emphasizing that the purpose of building the sanctuary is to let people know that the believers in Jesus are here so that they can congregate in peace.
The completion of the sanctuary manifests God's favor and blessing as a witnesses to people's faith in Christ Jesus. Finally, a benediction was given by Rev. Chen Junmei, Deputy Director and Vice president of Bayannur CC&TSPM, to round off the ceremony.
Translated and edited by Bei Feng, Xiao Tang.