At the beginning of the New Year, Changanjie Church in Jiaohe City, Jilin Province gave church donation to brothers and sisters in Yingjiang and Longchuan County, Dehong Dai & Jingpo ethnic autonomous prefecture, Yunnan province, and hoped to help them out with the money.
Rev. Sun Wei, the leader of Changanjie Church, said that the congregation is concerned about preachers and believers in Yunnan ever since hearing about the situation of the church from a seminary student early last year. In the guidance of God, brothers and sisters from Changanjie Church are willing to offer assistance to the local needy and pray for them.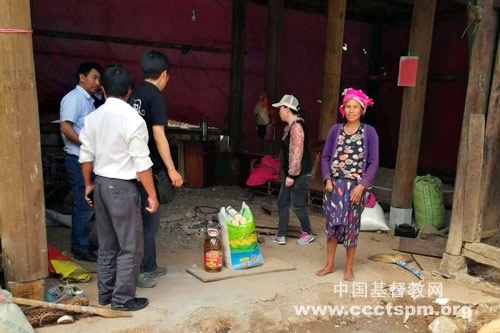 In March 2018, two sisters entrusted went to Yingjiang, Longchuan and other places with the church donation. During the two-day trip, they visited 20 poor families and 1 orphanage, gave comfort to the disabled and aging widows, and distributed living necessities worth more than 10,000 RMB to local poor families and children.
After coming back from Yunnan, the two sisters shared what they have seen and heard there which largely inspired brothers and sisters in Changanjie Church, who later donated another over 30,000 RMB. And the money was also gradually sent to help the brothers and sisters in Yunan.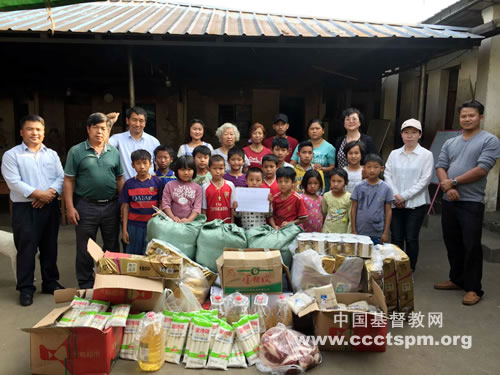 Currently, Changanjie Church has over 650 believers, who are willing to help the needy with their limited efforts and pray for a prosperous country and people that can lead a well-off life. Early this year, the church has sent 13,000 RMB to the poor families in Dehong and hoped the money could not only help local brothers and sisters, but also those who still do not know the Lord.
Rev. Sun Wei noted that church members should actively participante in poverty-alleviation, social construction, and the development of our hometown. One sister said that it is Jesus's love that connects brothers and sisters from different places and let them care and pray for each other. Changanjie Church will continue to take action in serving more people and building up the bridge of love in Christ.