On June 6, 2019, one day before the Dragon Boat Festival (or Duanwu Festival) this year, Guandi Church, an affiliated church of Guangming Church in Dunhua, Jilin, organized events for the elderly left behind and patients.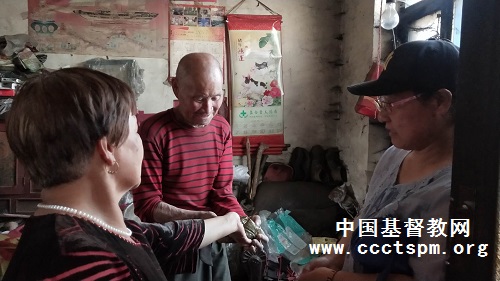 Seeing traditional festivals as the great moments of providing social services, in recent years, Guandi Church has been caring the left-behind elderly and patients who have to stay in the hospital due to the illnesses during festivals. The church reaches people living in nearby villages and brings them traditional food and greetings. Despite the absence of their family members, the caring from Guandi Church lets them feel the warmth of the family.
Church members from Guandi Church visited 28 left-behind elderly and 21 patients in the hospital. The left-behind elderly live in different and even remote places, which made the visit rather difficult. Nevertheless, church members still found satisfactory and joy in doing so. They said they were determined to continue to bring the care to serve the needy, honor God and benefit the people.