Starting at 2 PM on 27th October 2018, a Christian blood drive entitled 'Share Life and Pass Love' was conducted in Qiaopi Square on Zhongshan Road of Xiamen City in Fujian Province. The event attracted all together 121 brothers and sisters from 18 churches across the city to participate. It also received substantial support from Xiamen Central Blood Bank and Zhonghua Sub-district Office.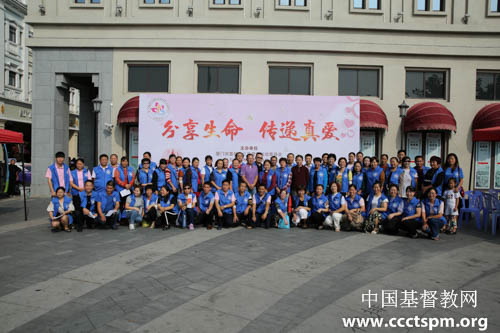 The blood donation opening ceremony was hosted by Rev. Su Shu'e. It began with Rev. Chen Meiman's speech stressing the significance of blood donation and praising the participants for their faith, love, enthusiasm and sincerity. In her prayers, Rev. Li Lihui called upon brothers and sisters to be light and salt on earth and make more contribution to the society.
This is the second time for Xiamen CC&TSPM to encourage believers in this city to give blood freely with love. Last year, the church in Xiamen organized its first charitable blood drive – 'Bond in blood and tie in love'. This year saw believers across the city enthusiastically participating in this event. The site for blood donation was properly divided for different functions and kept in good order. Under the guidance of the organizers, participants had their registered ID checked, received medical test, measured their blood pressure and had their blood sample taken. In the end, 65 people passed the test and donated their blood. There was in total 17,700 ml blood collected, which will be kept in Xiamen Central Blood bank.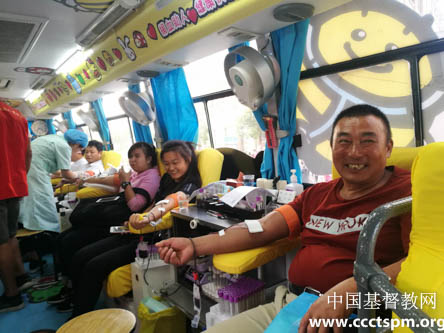 We hope the blood donation project of Xiamen CC&TSPM will be an inspiration to every brother and sister and urge every Christian to love his/her neighbor as himself/herself and continue to glorify God and benefit people.