From March 17 to 23, 2019, Gansu CC&TSPM and the Amity Foundation jointly held the "Good Shepherd" Training in Xijiao Church, Tianshui City, attracting 30 staff members from churches in Longnan City and Tianshui City.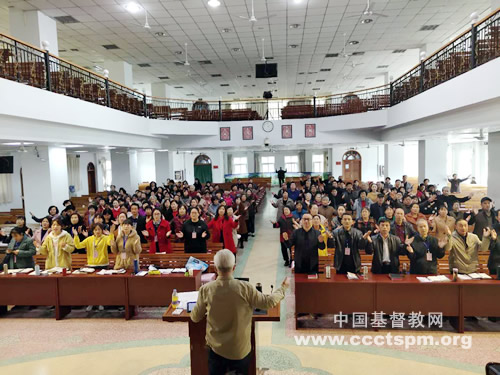 The training aimed to not only help grass-root preachers better serve the church and brothers and sisters, but also assist the meeting points in actively doing social services and public charities.
The training, made by senior teachers, was closely related to the contemporary situation of the churches and the society. Teachers encouraged the 30 trainees to be determined to devote themselves and spare no efforts in serving.
There were also themed activities, enabling grass-root preachers to know each other, foster teamwork spirit and be more aware of personal duties and responsibilities. The students were greatly inspired after taking the training.