On March 29, 2019, a delegation from Bible Society Australia visited Linyi CC&TSPM in Shandong.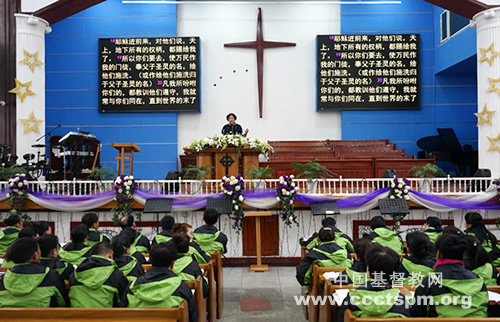 Ms. Melissa Anne Lipsett, chief operating officer of Bible Society Australia appreciated the ministries carried out in the churches in Shandong, and was particularly interested in the idea of connecting Chinese tea culture with Christian belief. Afterwards, she shared the development of the church in Australia, along with current challenges and main ministries.
On March 30, the delegation went to the training center of Linyi CC&TSPM and attended the worship service with the trainees. During the service, Rev. Gao Ming and three trainees shared their testimony of God's calling. Ms. Lipsett shared the verses and gave the exhortation.
The delegation also went to the grass-root churches in Ju'nan County and Linglan County in Linyin, and attended Sunday Service with local church members.