On the morning of April 22, 2019, Rev. Kan Baoping, vice chairman of National TSPM received Canadian Theologian Prof. Raymond L. Whitehead at CCC&TSPM headquarters.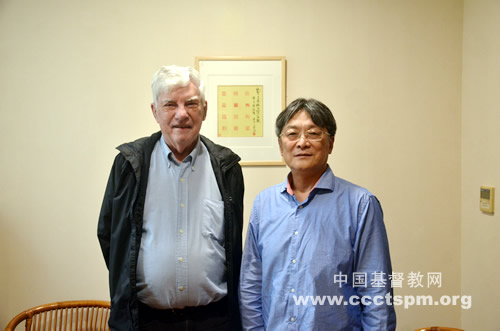 Rev. Kan Baoping extended welcome to Prof. Raymond L. Whitehead, who is an old friend of the church in China and authored No Longer Strangers: Selected Writings of Bishop K. H. Ting.
Rev. Kan introduced him the ministries that the church in China has been carrying out in recently years, including the indigenization and contextualization of Christianity in China, the newly-revised Regulations on Chinese Protestant Churches, etc.
The two sides had friendly exchanges over a few topics of common interest. Both looked forward to more sharing and cooperation in the future.