On July 21, 2019, a team consisting of Rev. Xu Xiaohong, chairman of National TSPM, Rev. Wu Wei, president of China Christian Council (CCC) and Rev. Lin Manhong, associate general secretary of CCC visited Inner Mongolia CC&TSPM to conduct a survey.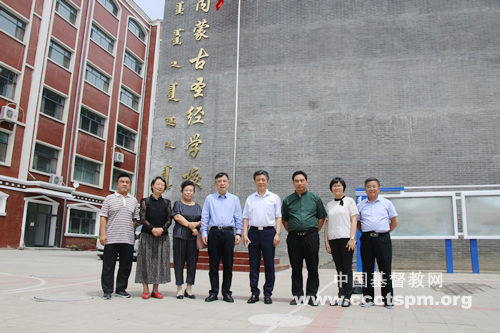 On the morning of the day, the pastoral team from CCC&TSPM went to the New City Church in Hohhot, which is affiliated with Inner Mongolia CC&TSPM. They attended the Sunday service and gave exhortations to the congregation.
Rev. Xu Xiaohong urged all to cherish grace, face challenges with bravery, and take up the mission. Christians living in the digital, cyber and We-media era are required to be wise enough to distinguish right from wrong, be discreet and attentive in making the church the golden lampstand of honor.
Rev. Wu Wei said that gospel ministries should pass down from generations to generations. He hoped that our hearts of worshiping God are offered willingly, and we all together become good testimony of the Lord and share the blessing of gospel with others.
On the afternoon of July 21, there was an exchange symposium in Inner Mongolia Bible School. Rev. Xie Baohua gave a report regarding the development of Inner Mongolia CC&TSPM and the Bible School, along with some primary problems, etc.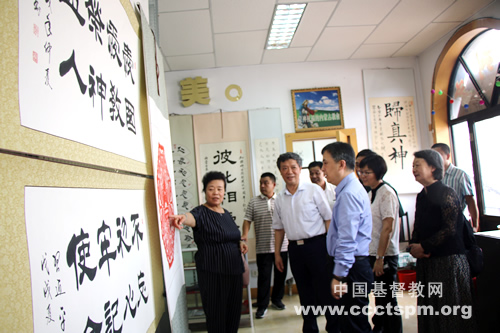 At the symposium, Rev. Xu Xiaohong proposed that it is imperative to run the church by laws and regulations; acquire knowledge of sociology, politics, history, laws, etc.; value the cultivation of talents and leaders; continue to translate the Bible into Mongolian and deal with relevant work in the Bible school.
Rev. Wu Wei also underlined the importance of law abidance when running the church as well as the talent cultivation in churches. He also noted that the church should confront with challenges, solve problems, seek opportunities, be adaptable and catch up with the development of this era.
The survey team appreciated the warm welcome from Inner Mongolia CC&TSPM and gave positive feedback to the church in Inner Mongolia.