During the Chinese Christian delegation's visit to Hong Kong, the CCC&TSPM leaders met with the Chinese mainland students dispatched to study in Hong Kong, extending greetings to them on the afternoon of May 21, 2023.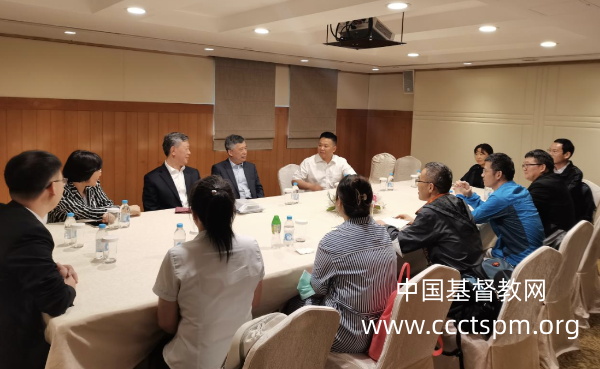 Rev. Xu Xiaohong, Chairperson of National TSPM, Rev. Wu Wei, President of CCC, Rev. Shan Weixiang, Vice President and General Secretary of CCC, and Rev. Dr. Lin Manhong, Associate General Secretary of CCC, attended the meeting. They gave words of encouragement to these students, telling them to seize opportunities, overcome language and other barriers, work hard at their respective disciplines, make new friends, and actively contribute to the Chinanization of Christianity in China as well as the development of the Church in China after completing their studies.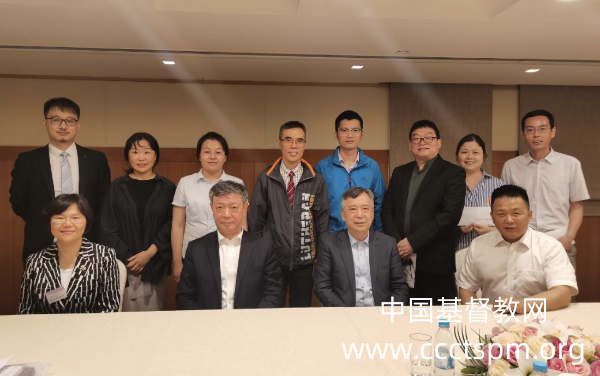 Eight students from the Lutheran Theological Seminary, China Graduate School of Theology, and Hong Kong Baptist Theological Seminary, participated in the meeting and shared their learning experiences.
Finally, on behalf of CCC&TSPM, Rev. Xu Xiaohong and Rev. Wu Wei sent regards to all the students who participated in the meeting.
Translated and edited by Bei Feng.