New Year services were conducted in churches of Changchun, Meihekou, Yanji (Yanbian Prefecture), Dunhua, Liaoyuan, in Jilin Province.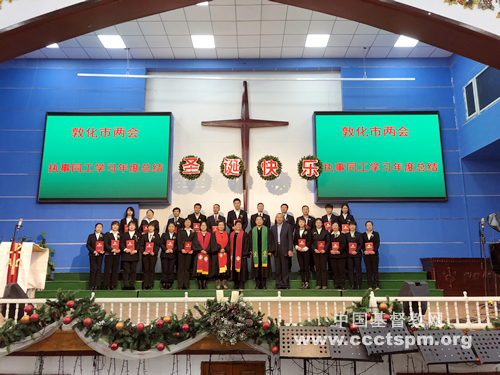 A New Year praise meeting held by Dunhua CC&TSPM in Guangming Church on December 31, 2019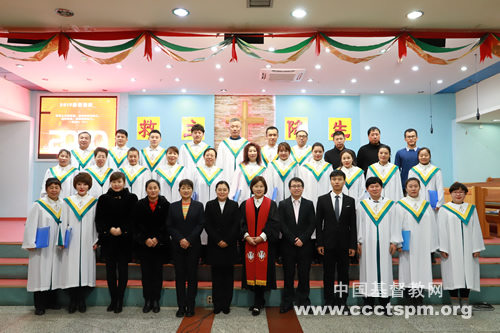 A Korean-Mandarin New Year service in Shenhua Church, Yanji, Yanbian Prefecture on the evening of December 31, 2019
On January 1, 2020, Heilongjiang Harbin CC&TSPM held a New Year thanksgiving and praise meeting in Halleluiah Church.
Additionally, CC&TSPMs in Siping City (Jilin Province), Anhui Province, Jiangsu Province, Jiangxi Province, Shaanxi Province, Guizhou Province, Sichuan Province, Shandong Province, along with Shandong Weifang CC, Jiangsu Wuxi CC and Xinjiang Urumqi CC had reviewed the ministries being carried out in the year of 2019, and deployed the work focuses in 2020.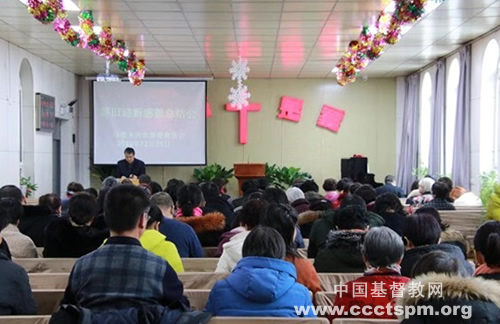 Guangdong CC, Guangdong Zhongshan CC&TSPM, Shandong Qingdao CC, Jiangsu Wuxi CC and Jiangxi CC have elected the new leadership on the conferences.