March 12 to March 31
As confirmed cases in China are continuously decreasing, Amity begins to provide supplies to overseas while continuing to support Hubei Province. The supplies in China were delivered to over 300 hospitals, medical centers, and more than 100 communities and township-level organizations in 14 cities, 1 autonomous prefecture and 3 counties in Hubei and Jiangsu Province. Furthermore, Amity prepared supplies for 7 medical aid teams from Jiangsu, before they departed to Hubei Province.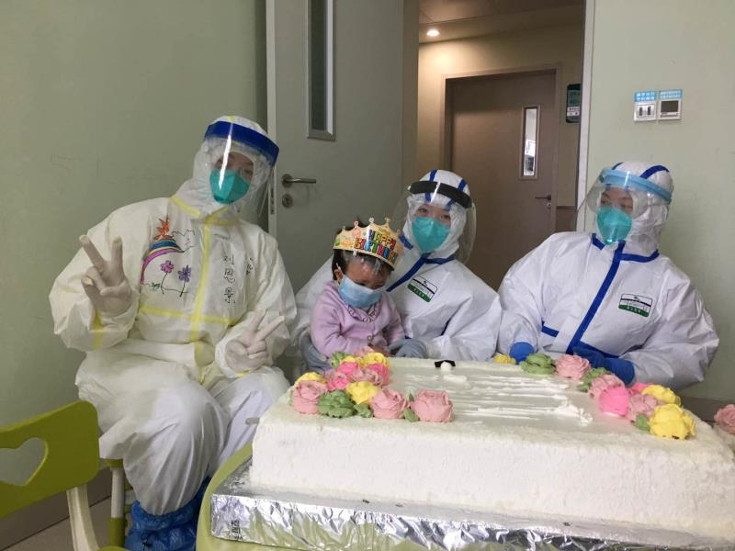 On March 20, a Guarding Angel big cake arrived in Wuhan Children's Hospital for the doctors and young patients. On March 22, the Guarding Angel project officially came to an end. During the 42 days of implementation, the project provided 141,785 meals, 230 cases of tinned milk, 540 small cakes and 7 big cakes for front-line medical workers in 17 cities across the country.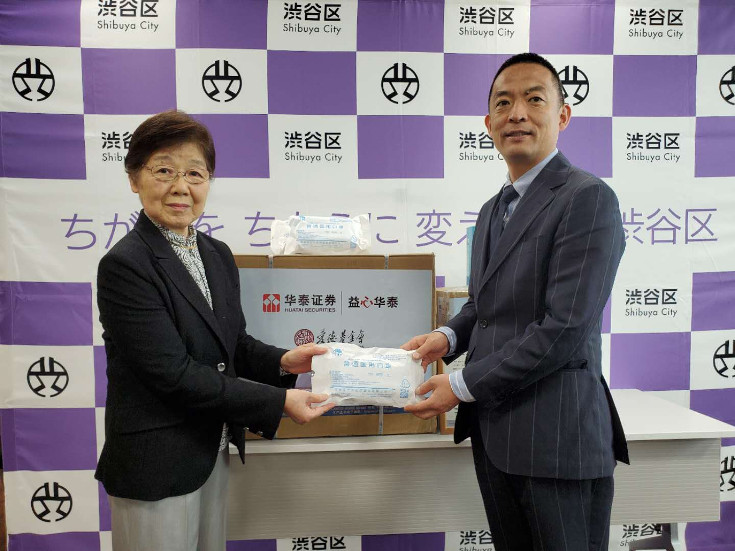 On March 23, the first shipment from Amity Foundation - 10,000 surgical masks and 50,000 disposable masks - were loaded and shipped to Shibuya District, Tokyo, Japan, which is the main venue for the Tokyo Olympics. On March 26, the supplies completed customs clearance in Japan. Ms. Kimiyo Matsuzaki, the Chinese-Japanese friendship ambassador hand over the supplies on behalf of Amity on March 27.
On March 25, Amity Foundation cooperated with Jinde Charities to donate emergency medical protective materials (such as surgical masks, protective suits, regular masks, and goggles) to countries with severe epidemics, such as Italy, Spain, and Germany. Among the supplies, Amity supports 500,000 disposable surgical masks.
As of March 29, Amity Foundation has successfully delivered (within China) more than:
477 tons of disinfection supplies (disinfectant, hand sanitizer, etc.),
8 negative pressure isolation ambulance cars,
1,000 sets of powered air-purifying respirators (with accessories),
41,400 protective face shields,
14,000 pairs of goggles,
35,979 coveralls,
18,000 isolation gowns,
33,400 KN95 and N95 masks,
470,000 pairs of disposable inspection gloves,
55,000 pairs of shoe covers,
46 humidified high-flow nasal cannula devices,
250 air sterilizers,
23 ventilators,
250 air sterilizers,
50 patient monitors,
60 oximeters,
75 syringe pumps and infusion pumps,
152 sphygmomanometers,
10,000 coronavirus nucleic acid detection reagents,
4,000 bottles of compound iodine cotton swabs,
10,000 virus sampling test tubes,
1,450 medicare kits,
66,000 comfort pants,
1,157 heating blankets,
necessities such as 8,400 packages of instant food (instant noodles, instant rice, and instant porridge).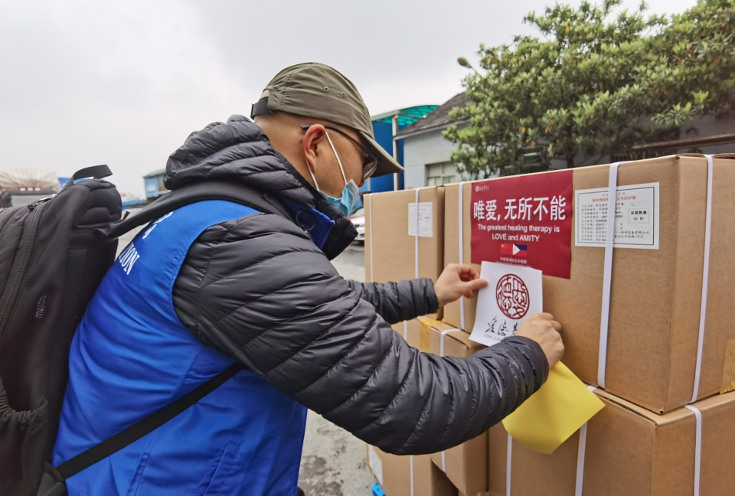 On March 30, 10,000 masks and 2,000 protective suits were sent from Nanjing to Shanghai and would be shipped to Amity's Philippines partner KAISA.
Late February to March 12
On February 24, Amity Foundation has raised a total of RMB 68,233,264.43 (including RMB 1.263 million worth of supplies donated and RMB 4 million of committed donation) through online and offline channels such as Tencent Charity, Alibaba Charity, Alipay Charity, Suning Charity and Sina Micro Charity. Total expense amounts to RMB 53,413,000 (including expenses for ordered supplies and for meals under "Guarding Angels" Program).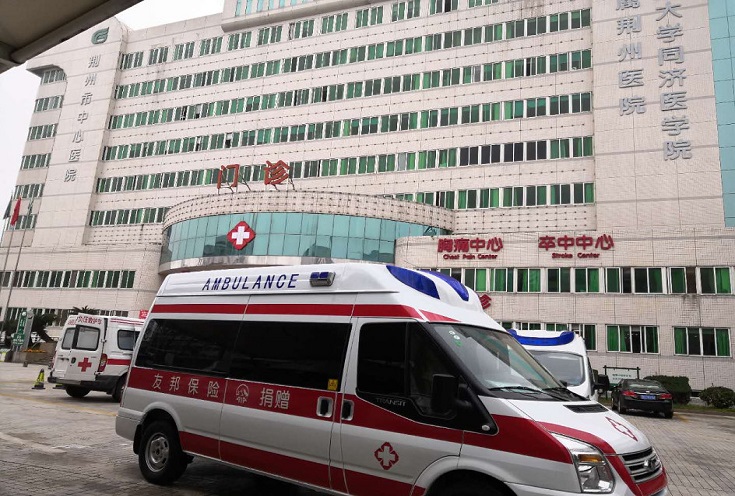 On February 28, two negative pressure ambulance cars were delivered to Huangshi Hospital of Chinese Medicine and Jingzhou Central Hospital.
On March 11, Amity delivered five more negative pressure isolation ambulances to Hubei Province. On the same day, 15,400 N95 medical masks were sent from Nanjing to Wuhan, and 152 sphygmomanometers were sent on March 12. Amity and partners also donated 20 humidified high-flow nasal cannula devices that provide oxygen to patients.
(The news and photos are sourced from the Amity Foundation. The original context is available at https://www.amityfoundation.org/eng/coronavirus-updates-amitys-work-march)