On August 29, 2020, Bayannur CC&TSPM held an ordination service in Bayin Town Church in Urad Rear Banner, Inner Mongolia. 30 young and middle-aged fellow workers from five banners of Bayannur City were ordained during the service.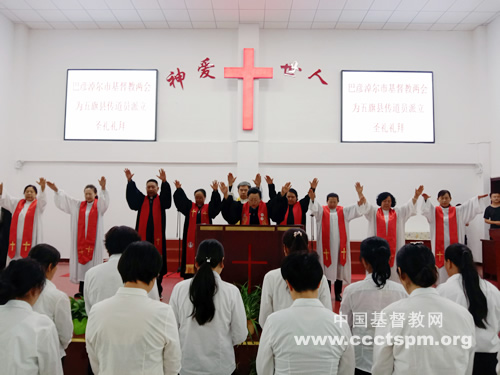 On September 5, Bayannur CC&TSPM conducted a service for ordaining preachers in Mu'en Church in Linhe District, Bayannur City, ordaining 45 newly-ordained fellow workers from Linhe District.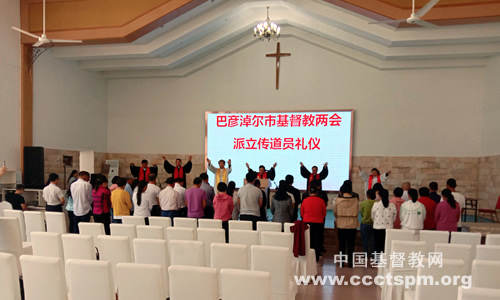 All fellow workers were recommended by grass-root county churches, assessed and publicly announced by Bayannur CC&TSPM. The ordaining clergies consisted of Rev. Chen Junmei, Rev. Ma Weifang, elder Wu Ying Cai, elder Guo Zuwang, etc. They held their hands up praying for the newly-ordained fellow workers.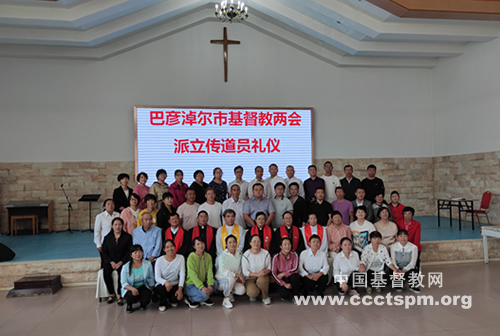 Ordaining preachers serve the purpose of further promoting the evangelization and mission work in Bayannur churches, as an effective act to ameliorate the needs of shepherding in local churches as well as the churches in remote villages.
(Translated and edited by Bei Sang)