From November 16 to 17, 2020, a 18-person delegation led by Rev. Lan Zhonggang, chairman of the Union Association of Christian Sheun Tao Church in Hong Kong & Macau District, visited Guangdong CC&TSPM. The delegation consisted of the representatives of Macau Christian community.

The guests were received by Rev. Fan Hong'en, Chairman of Guangdong TSPM, and Rev. Guo Yun, President of Guangdong CC, together with other staff members of Guangdong churches.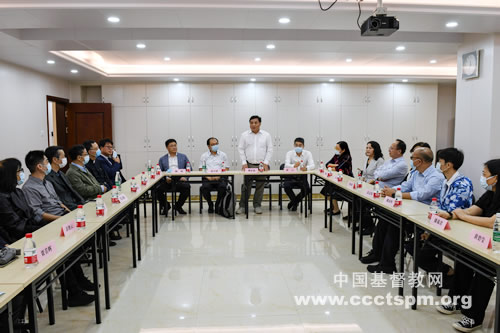 At the symposium, Rev. Fan Hong'en introduced the basic situation of Guangdong CC&TSPM and Guangdong churches. A short video was shown to the delegation, displaying the achievements of the church in Guangdong since its embarking on the Three-self patriotic path.
During the trip, the delegation visited Shameen Church, Tung Shan Church, as well as the Exhibition Center for the City Planning in Guangzhou.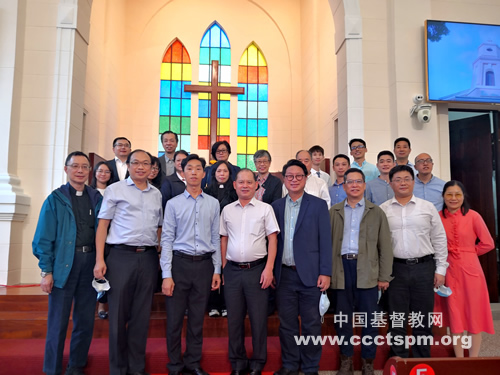 Guests from Macau were amazed at the city's infrastructure and the prosperity in Guangzhou. They spoke highly of Guangdong churches for adhering to the Three-self patriotic path, particularly the measures taken on running the church well in the new era while sticking to the indigenization and contextualization of Christianity in China.
They expected to see more exchanges between the churches in Guangdong and Macau, especially the communication between young pastoral staff and believers. The churches in Guangdong and Macau were also supposed to shoulder the mission of this new era so as to play their part in promoting local church ministries.
(Translated and edited by Bei Sang)