On the morning of March 21, 2021, Jingzhou CC&TSPM ordained preachers in Xinjiangkou Church, Songzi City, Hubei Province. Rev. Ding Jianghua, president and chairperson of Jingzhou CC&TSPM hosted the ordination.
Five church staff members including Sister Guo Guixiang, Brother Luo Xudou, Sister Qiao Yuanrong, Brother Wu Xuefeng, and Sister Su Zhou were ordained as preachers.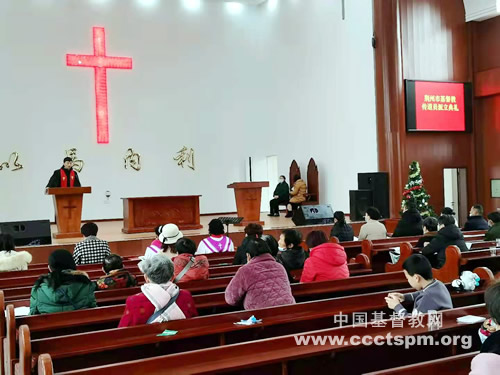 To become more qualified, they have received the one-year layperson training by Jingzhou CC&TSPM. As preacher candidates, their dedication to serving at church had gained appreciation and recognition from other church members. Recommended by local churches they're serving, they then passed the strict selection and examination by Jingzhou CC&TSPM.
(Translated and edited by Bei Sang)