On April 1, 2021, members of the Board of Governors for Ai Ji Printing Press including Chairman Rev. Xu Xiaohong and Executive Director Rev. Shan Weixiang went to Jiading District of Shanghai, where Ai Ji Printing Press is located. Along with two other staff members of CCC&TSPM, the four-person team sent regards to all Ai Ji's staff members and attended the spring working meeting.
Accompanied by Ai Ji's Manager Mr. Xi Yucai, they visited the administrative office, production workshop, warehouse, etc., and learnt about the recent business development and management situations.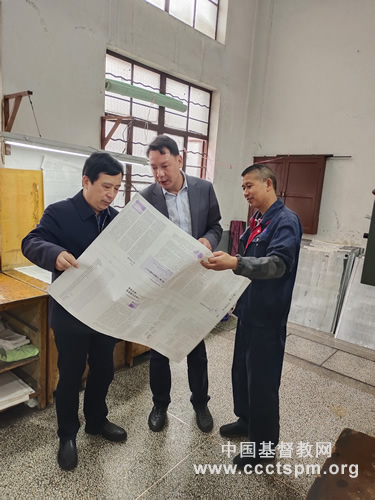 At the meeting, Rev. Xu Xiaohong appreciated all staff for overcoming the hardships and difficulties in the year 2020 and never failing to fulfil their duties and responsibilities. He also stressed that Ai Ji, as the printing press with a significant role to play in producing devotional books and the publication Tianfeng for churches in China, shall continue to provide premier and safe services, thereby contributing to the promotion of the indigenization and contextualization of Christianity in China.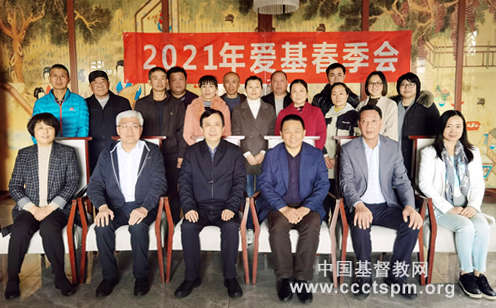 Executive Director Rev. Shan Weixiang also encouraged all staff members to continue playing their parts in the paper media of Christianity in accordance with laws and regulations.
Chief Editor of Tianfeng Rev. Hao Zhiqiang gave thanks to the printing press for all efforts made for the publication. Ms. Chen Hongli, publishing team leader of CCC&TSPM's Media Department also participated in the meeting.
Translated and edited by Bei Sang.