From August 29 to 31, 2022, a meeting was held in Shanghai to review the manuscripts of a hymnal, temporarily named The New Hymnal with Chinese Rhymes (hua yun xin ge). The meeting aimed to further indigenize sacred music in the Chinese context, encourage Chinese pastors and believers to compose more and better hymns, as well as collect and sort out sacred music with ethnic features.
Rev. Shan Weixiang, vice president and general secretary of CCC, delivered a speech and participated in the whole process of review work.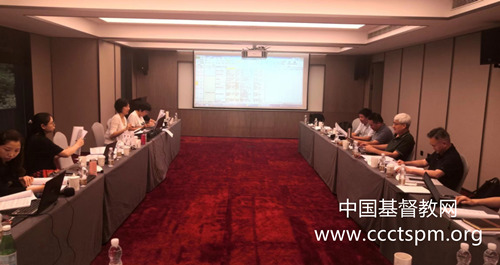 After receiving more than 800 hymns, the editorial team conscientiously reviewed and selected 140 pieces for the first round of revision. At the meeting, attendees carefully selected and reviewed the melodies and lyrics of these hymns. They also sight sang hymns with different styles and gave proposals on tunes, lyrics, names of hymns and styles, in an effort to make this hymnal full of Chinese characteristics and ethos of the times, and suitable for the use of congregational activities.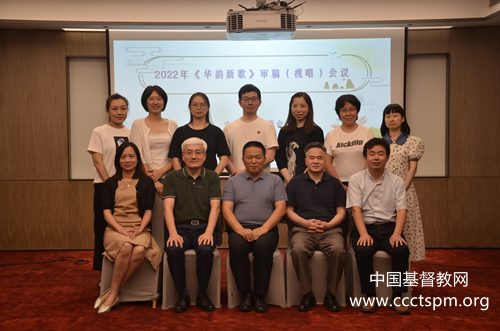 Next, the editorial team would work on implementing suggestions on this revision, contacting the composers and songwriters, and creating music scores. Finally, the team would solicit opinions from leaders and professionals before formally entering the publishing process.
Rev. Hao Zhiqiang, chief editor of Tianfeng, and Rev. Xie Bingguo, president of East China Theological Seminary attended the meeting. There were four other specially invited guests, including three church music teachers Zhu Li, Zhou Yongci and Zhao Weixin, as well as Rev. Huang Xingping from Suzhou Church in Anhui Province. Staff from CCC&TSPM also attended the meeting. Ms. Chen Hongli, leader of publication team from the Media Department hosted the meeting.
Translated and edited by Beisang.