On the afternoon of September 27, 2021, CCC&TSPM joined a virtual meeting with the Evangelical Church in Germany and the Association of Protestant Churches and Missions in Germany. Participants exchanged the realities of how the COVID-19 had impacted the churches in China and Germany, and talked over how to resume mutual interactions after the pandemic ends.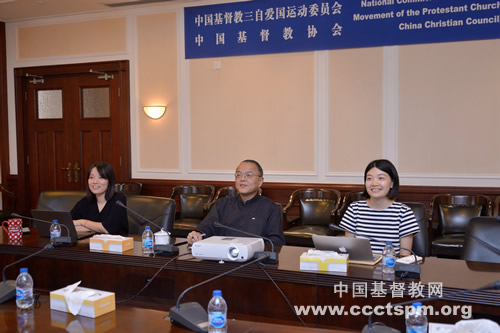 Vice President of CCC Rev. Shen Xuebin first extended regards towards German churches, and then shared recent anti-epidemic measures by Chinese churches. Rev. Shen recalled that two years had passed since last time when the Chinese delegation visited Germany in 2019. He hoped to resume mutual exchanges as soon as the pandemic is over.
Rev. Ute Hedrich, advisor for the Middle and Far East, Australia, Pacific of Evangelical Church in Germany, and Rev. Dr. Eckhard Zemmrich, executive secretary of the Association of Protestant Churches and Missions in Germany in Asia-Pacific region, separately introduced their institutes and churches. They said that it was very grateful to communicate with Chinese churches virtually, and hoped to foster a even deeper friendship between churches in the two countries with concerted efforts.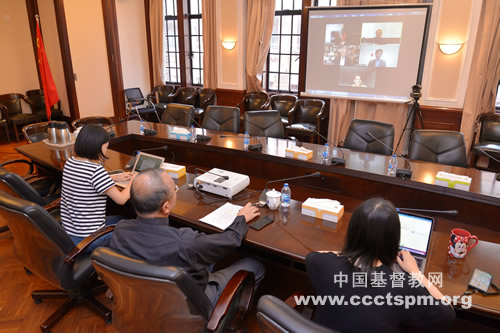 The two sides also discussed over the German-speaking services in Shanghai, the preparation for the 11th Assembly of the World Council of Churches to be held next year, China-German Interfaith Dialogues, etc.
In the end, Rev. Shen prayed for the churches both in China and Germany. Rev. Hedrich and Rev. Zemmrich gave the benediction.
Translated and edited by Bei Sang.