On May 19 and 20, 2022, Sichuan Theological Seminary held the entrance examination for undergraduate courses in Kunming, Yunman Province. Twenty candidates from different parts of the province attended the tests in Yunnan CC&TSPM.
Rev. Yuan Shiguo, the vice president of the seminary, together with other faculty members formed the invigilation team. Yong Junming from Yunnan TSPM also assisted in examination related work.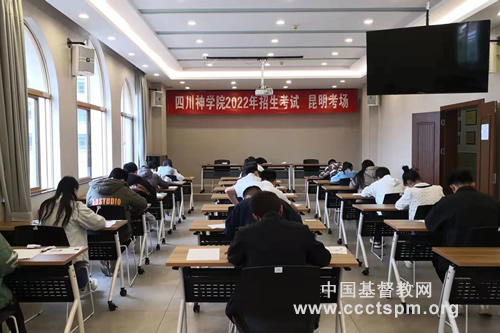 Examinees finished all subject tests in two days, including the comprehensive knowledge of Christianity, Chinese, English, history and geography, etc.
Of all the twenty candidates, ten applied for undergraduate programmes, while the other ten applied to transfer as the third-year undergraduate students. They all expressed their willingness to serve wholeheartedly, and to be sent and used by the Lord.
Translated and edited by Bei Sang.