The admission examination of Northeast Theological Seminary took place from 14 to 15 September, 2022. It was taken by 122 candidates in total. For those from the City of Dalian and other provinces, tests were postponed due to the recent waves of virus outbreak.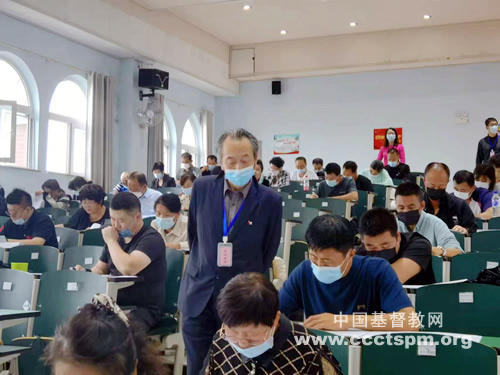 On the morning of 14th, candidates checked in and followed the procedures for coronavirus prevention on the campus. In the afternoon, they were interviewed by an examiner group composed of teachers of the seminary. The contents of the interview involved bible knowledge, current affairs, traditional cultures, etc.
The written tests fell on the following day. The assessment revolved around both comprehensive knowledge and Christian basics. Test subjects included Chinese, English, politics, history, ecclesiastical history, history of the Hebrews, the reconstruction of theological thinking, the Indigenization and Contextualization of Christianity in China, etc. For the candidates of sacred music program, basic music theories was newly-added as one of the test subjects. 
Translated and edited by Bei Feng.