The 2022 "Christian Charity Day" (normally on the third Saturday and Sunday in October, initiated by CCC&TSPM) fell on 22nd and 23rd October. The theme of this year is "Please give them..." Churches across the country organized charitable activities to live out the biblical teaching "It is more blessed to give than to receive." In doing so, they show the Christian spirit of serving others as well as caring for those in need in order to build a loving church.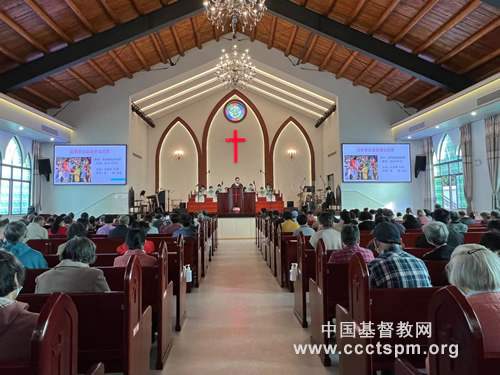 Churches in Siping City, Jilin Province sent daily necessities worth more than 10,000 yuan to the elderly people living alone and seriously ill families. They bought food, fruit and daily necessities, and cleaned up for ten elderly people living alone with limited mobility. They also sent love and warmth to six families with severe patients, and gave a helping hand to a sister who had a sudden heart attack and needed to be hospitalized for urgent surgery.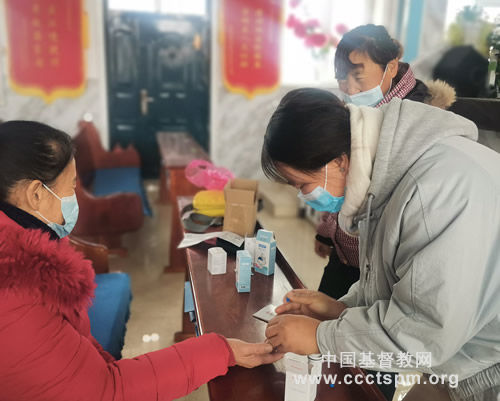 Churches in Dunhua City (located in Yanbian Korean Autonomous Prefecture in Jilin Province) conducted Sunday worship services with verses and sermon topics relevant to the theme of Christian Charity Day. After the services, they organized free medical consultation to local residents and donated more than 1,600 yuan for medical use. A total of 1,086 person-times benefited from the consultation. Xinghua Church-affiliated Fellowship in Qiuligou, Dunhua City visited nursing homes and seriously ill people, bringing them daily necessities worth 1,670 yuan.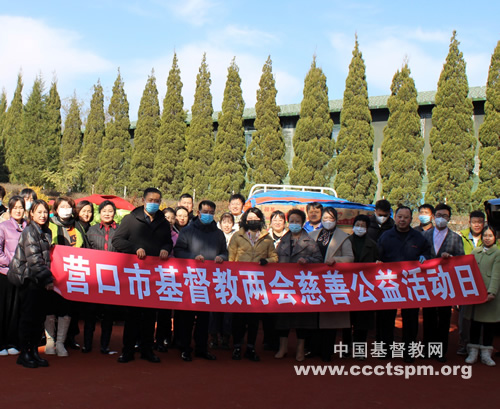 On October 28, Rev. Hou Yujie, vice chairperson of Liaoning TSPM and chairperson of Yingkou TSPM, organized seven churches and church-affiliated fellowships in cities like Yingkou, Dashiqiao and Gaizhou to donate money and food supplies to the faculty and students of Northeast Theological Seminary. The donation included 2,500 kilograms of apples, 300 kilograms of bananas, more than 100 kilograms of fish, 500 bags of sausages, and Chinese cabbage, etc.
Translated and edited by Bei Sang.