On June 6, 2023, Rev. Shen Xuebin, Residential Vice President of CCC, received a delegation of Bible Study Fellowship (BSF) led by John Chen, the adviser of the Board of Directors. The two sides had an in-depth discussion on Bible study, volunteer training, etc. They expected to strengthen communication and mutual learning in the future to better serve the Lord.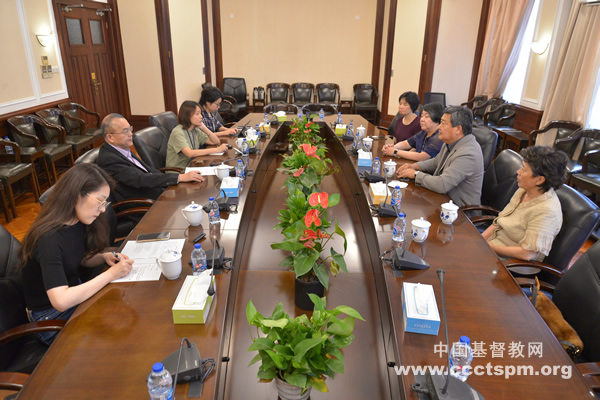 Rev. Shen Xuebin extended welcome to the old friends and expressed gratitude for BSF's concern for the ministries of the Church in China. He highlighted the importance of Bible study for Christians. Given the fact that the Bible is very rich in content, CCC&TSPM has long been contemplating on how to interpret the Scriptures to suit the needs of Chinese churches. With the rapid economic and social development in China in recent years, the demands and perspectives of Chinese Christians become diverse. Therefore, in terms of the church pastoral care, it is crucial for pastors to grasp the principles of Bible interpretation that can keep abreast with the current era while guiding believers in faith and deeds, and actively contributing to social development. Rev. Shen said that BSF has excellent experiences in volunteer training and other areas, from which the Church in China would like to learn. He also looked forward to further communication and deepened cooperation in the future.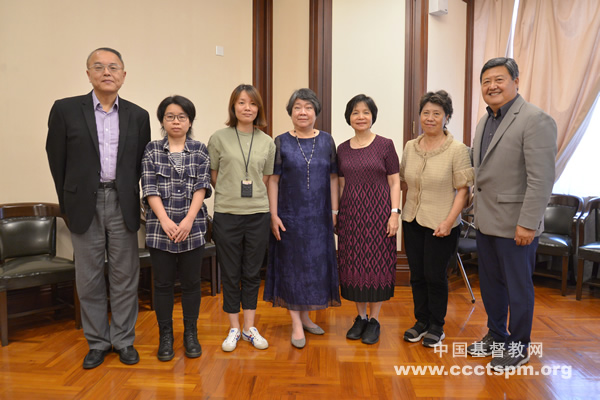 The BSF delegates shared their development status and their experiences in volunteer training, church guiding in Bible study and Bible interpretation. They expressed their willingness to engage in further cooperation with CCC&TSPM in Bible study and other areas in order to benefit more believers.
The delegates included Ms. Luan Dayu, the director of BSF's Global Chinese Ministry, Ms. Jiang Jinglin and Ms. Wang Xiaoli. Ms. Gu Jingqin, the interim director of the Overseas Relations Department of CCC&TSPM and other staff attended the meeting.
Translated and edited by Bei Feng.