On November 4, 2023, Rev. Wu Wei, President of CCC, received Dr. William Yoder from the Russian Evangelical Alliance (REA) at CCC&TSPM's headquarters. They had an exchange over the friendly interactions between the churches in China and Russia.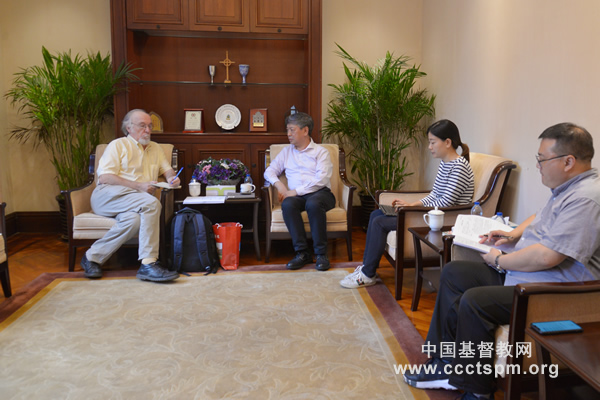 Rev. Wu Wei welcomed the guest from REA, who came to visit CCC&TSPM for the first time. Rev. Wu introduced the development of the Chinese society, the birth of the Three-Self Principles and the ongoing Chinanization of the Church in China. Rev. Wu noted that the Church in China is willing to connect with churches from all parts of the world to learn about each other and bond in the Lord based upon the principles of Three-Self and mutual respect.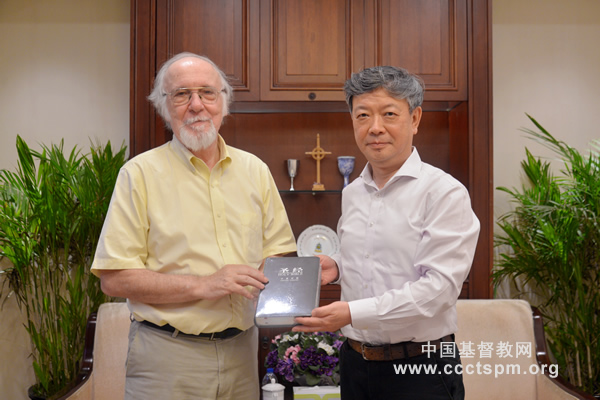 Dr. William Yoder said that as each other's largest neighbor and comprehensive strategic partner of coordination, both Russia and China advocate an independent foreign policy. Given the fact that the last few decades saw little interactions between the churches in Russia and China, he expected that this meeting could be an icebreaker for REA's future visits to Chinese churches. This could allow them to increase their understanding of the Church in China and improve communication and friendship. He stressed that REA respects the Three-Self Principles upheld by the Church in China. Dr. William Yoder also raised specific questions regarding church ministries, and Rev. Wu Wei gave responses.
As a member of World Evangelical Alliance, Russian Evangelical Alliance was founded in 2003.
Translator & editor: Bei Feng