On May 22th, 2017, Rev. Kan Baoping, CCC Vice-President and General Secretary, along with two colleagues from Social Services Department visited the church in Songmen Town, Wenling City, Zhejiang Province. Rev. Kan Baoping organized a seminar, which accompanied by two leaders of the Wenling and Songmen Christian churches. They exchanged ideas on the development of church and social service ministry.
The seminar was chaired by Rev. Chen Baoling, President of Wenling Christian Council, who expressed a warm welcome to Rev. Kan Baoping and his colleagues on behalf of local pastors. Pastor Chen Yunhua, who came from Songmen Church, introduced the history, management model, personnel composition, and current difficulties at the seminar. The staff, who came from Social Services Department of CCC&TSPM, presented the situation of our social services project in recent years. The two parties exchanged ideas on social service ministry of churches. Rev. Wu Enping, Chairman of Wengling Christian Council and TSPM, also made further introduction and explanation on the situation and development difficulties of local churches.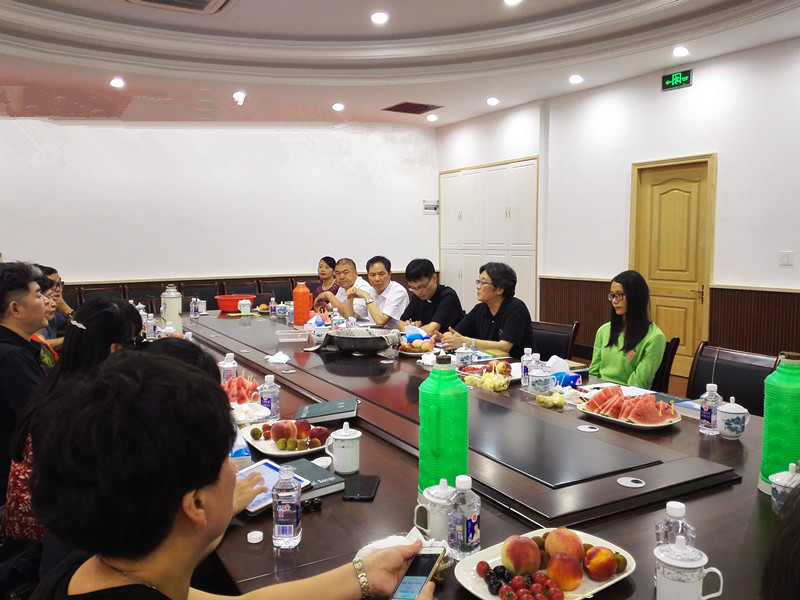 Rev. Kan Baoping pointed out that it was a common phenomenon of lacking young pastors in our churches. Our churches slowed down the progress pace as well, so it gave us more time to explore ways to make churches better and get closer to people's life.
At present, churches regarded social services as a new change in this modern age generally. The aim of social service ministry was serving as a Christian, contributing to society, and bringing God's love to the whole world. CCC&TSPM was willing to corporate with Songmen Church, and provided support of resources and skills in order to committee to churches' social service ministry.◆
---
Scan a QR code to follow
——WeChat : ccctspmsfb——