Responding to the proposals - "Practice Ecological Ethics and Build a Beautiful Homeland: Proposal for Actively Advocating and Practicing Waste Sorting" and "Proposal for Practicing Waste Sorting from Shanghai CC&TSPM"- given by the five main religious groups in Shanghai, East China Theological Seminary recently has been launching a campaign for waste sorting.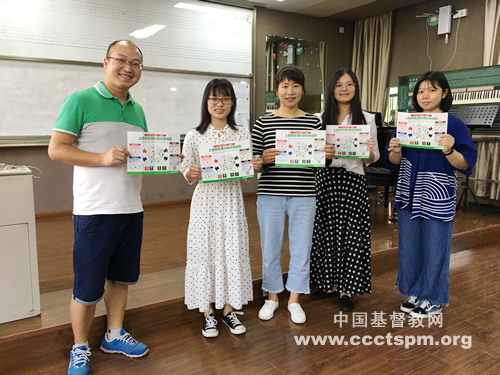 On May 10, 2019, Shanghai CC&TSPM organized lectures and a knowledge quiz concering the theme of waste sorting. Several faculty members from East China participated in the activities, whose aim was that people will have a comprehensive knowledge about waste sorting and be able to tell differences between harmful waste, recyclable waste, kitchen waste and other wastes.
On May 19, theological students from East China Theological Seminary were dispatched to churches in Shanghai to give sermons as intern pastors.
Many of them shared the message of "Cherishing God's creation and build a beautiful life" with the congregation during the Sunday service, as a response to the "One Sermon" campaign initiated by Shanghai CC&TSPM. The purpose was to raise church members' awareness of the bibilical teachings about respecting and being kind to the natural environment and the profound ideal of ecological ethics in the Bible .
From May 19 to 25, the seminary put up posters on the campus, and distributed leaflets to theological students, trying to disseminate knowledge on waste sorting. All theological students and faculty members were also encouraged to dispose waste by sorting and putting it in different litter bins placed at the waste disposal site of the seminary.