From May 20 to 24, 2019, Yantai CC&TSPM held a five-day clergy retreat in its affiliated church. 50 people including pastors, elders from the church in Yantai City, and theological graduates attended the learning.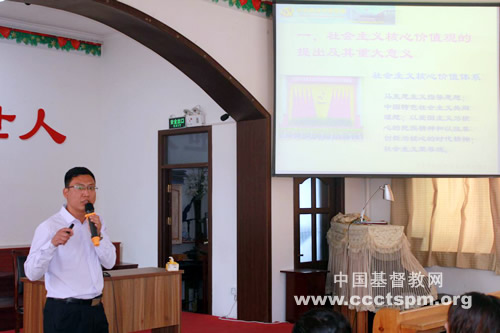 During the retreat, Rev. Qin Xia from East China Theological Seminary gave a lecture entitled "Spiritual Education". Prof. Hu Ruiqin from Ludong University gave a lecture on "Missionaries and Yantai Culture in the Modern Age".
On the afternoon of May 24, Rev. Yu Lei, vice director and vice president of Yantai CC&TSPM hosted the communion. The retreat successfully concluded with the prayer and benediction from Rev. Zou Zhongyi. All clergies are enthusiastically ready for serving in churches.