From November 15 to 18, 2019, led by Rev. Will Graham, seven from Billy Graham Evangelistic Association visited Sichuan churches.
On the morning of 16, Rev. Rao Jianhua, chairman of Sichuan TSPM, Rev. Zhang Jian, vice president & associate secretary general, vice chairman & general secretary, along with other staff members received Rev. Will Graham and the delegates. They had a meeting over a few topics.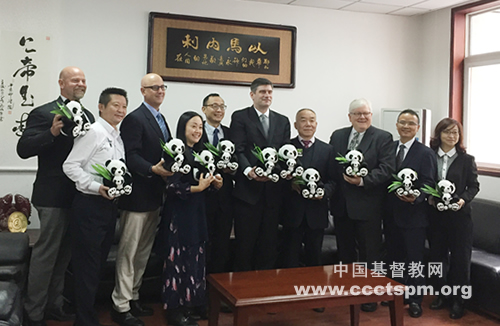 Rev. Rao Jianhua presented to the guests the accomplishments made by Sichuan churches since the reform and opening up policy, such as the church development, the well-ordered construction of church teams and buildings, the democratic way of running churches, and the denominational unity in the church.
After the meeting, the delegates paid visits to Shangxiang Church, and the Christianity exhibition hall in Chengdu.
On the morning of 17th, accompanied by Rev. Rao Jianhua, the guests went to Guangan South City Church for the Sunday service. Rev. Rao Jianhua hosted the service, and Rev. Will Graham preached the message entitled "Jesus' Cross and His Love".
After the service, the delegation had a group photo with the choir of Guangan church.