On February 11, with the help of the Amity Foundation, protective masks and air respiratory equipment donated by CCC&TSPM were sent from Nanjing City to Jingzhou City and Xiaogan City, Hubei Province.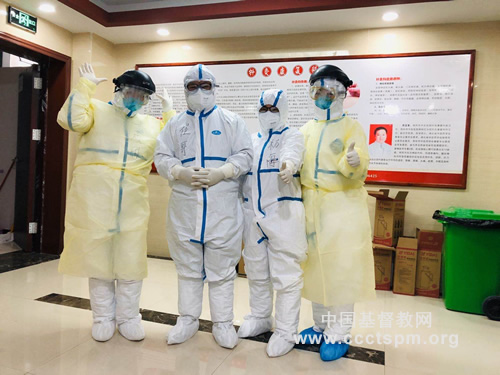 On the afternoon of February 13, 30,000 bottles of hand sanitizers have arrived at Yichang City, Hubei Province, part of which were to be transferred to Jingzhou City and Xiaogan City. Yichang No. 1 People's Hospital also received over 100 boxes of hand sanitizer gel on the same day.
On February 14, five hospitals in Jingzhou and Xiaogan received bottles of antibacterial hand wash gel donated by CCC&TSPM; three respiratory machines were dispatched from Beijing to Jingzhou.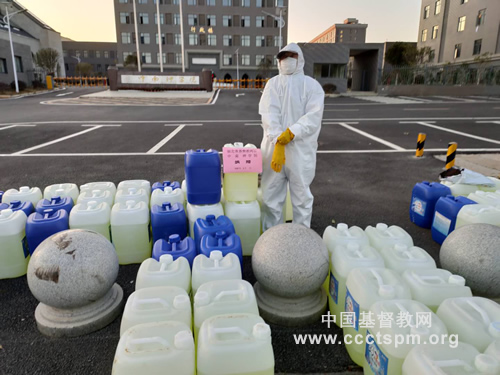 Disinfectants were also on the list of donations received by several Wuhan sub-district offices and communities for sanitising the environment.
Many churches are voluntarily supporting, promoting and participating in the Amity Foundation's program of anti-epidemic and aids. Hubei CC&TSPM, Zhongnan Theological Seminary and Wuhan Young Men's Christian Association also actively assisted the Amity to distribute aid supplies.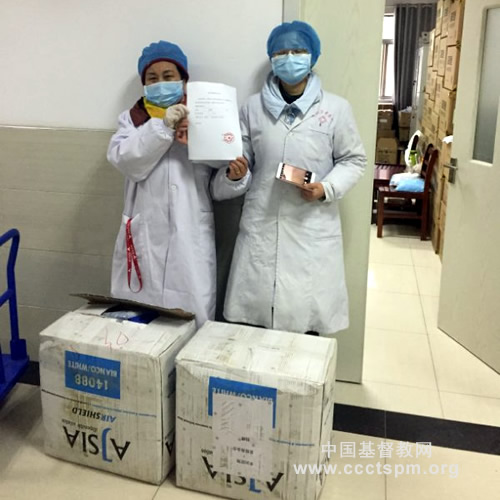 Dorcas Fellowship, consisting of Christians in Zhejiang, has long been supporting the Amity's charity programs for over a decade. After the NCP outbreak, brothers and sisters of Dorcas Fellowship voluntarily contacted the hospitals in the epicenter to learn about their needs, and raised money and goods sourced both at home and abroad.
By 5 p.m. of February 15, Chinese Christians have donated over 11,360,000 yuan to the anti-epidemic program via multiple platforms including the Amity's official website, Amity & Suning Charity, Amity's bank account, etc.
At the same time, churches, brothers and sisters outside the mainland of China also give assistance to the Amity's aids program. Hong Kong Love Foundation donated over 2,170,000 yuan through the Amity.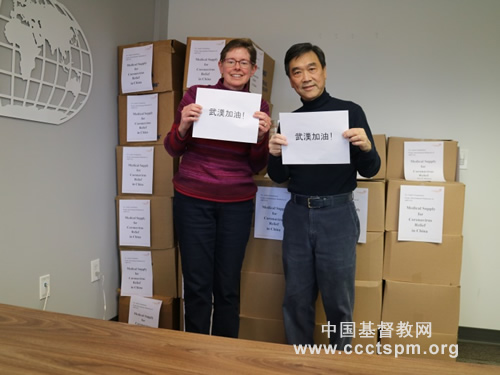 Rev. Benjamin S.L. Chan, area director of East Asia and India for American Baptist International Ministries, not only helped the Amity raise funds from Northern America, but also ordered masks, protective suits and other supplies in shortage.
By the evening of February 18, overseas organizations like World Alliance of Reformed Churches, the Methodist Church of Great Britain, Kerk in Actie, the Uniting Church in Australia have donated funds and supplies to CCC&TSPM.