On November 29-30, 2022, Nanjing Union Theological Seminary celebrated the 70th anniversary of its founding in Nanjing. Attendees included leaders of the United Front Work Department of the CPC Central Committee, Jiangsu provincial government, Nanjing municipal government, and CCC&TSPM, as well as Board members and alumni representatives of NJUTS. Representatives of seminaries across China and guests from home and abroad also bore witness to this event.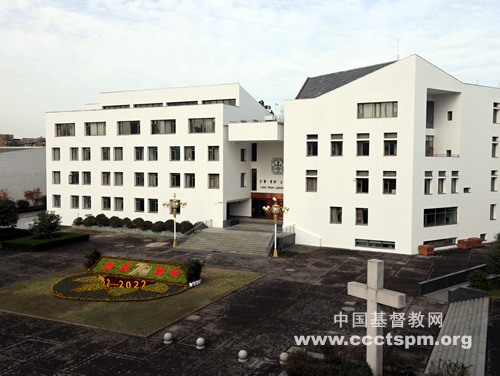 Held both online and in person, the celebration consisted of five parts: Thanksgiving worship, ceremony, academic workshop, evening gala, and alumni sharing.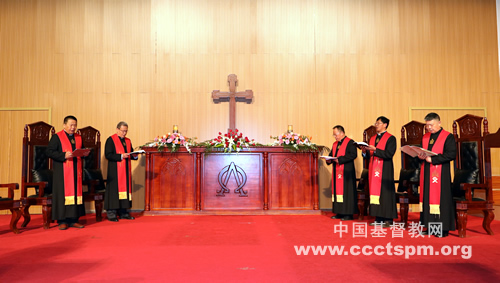 On the morning of November 29, the celebration began with the Thanksgiving worship, amid the solemn hymn singing by the congregation and the choir. Rev. Chen Bin, vice president of NJUTS, presided over the worship. Rev. Shan Weixiang, vice president and general secretary of CCC, cited Ecclesiastes 7:18 and preached a sermon entitled "The Beauty of Balance", which combined "Incarnation" with Christians' living practices and the theological thinking with Chinese features. He exhorted the audience to keep diving deep into the Word of God and strengthen the understanding of faith.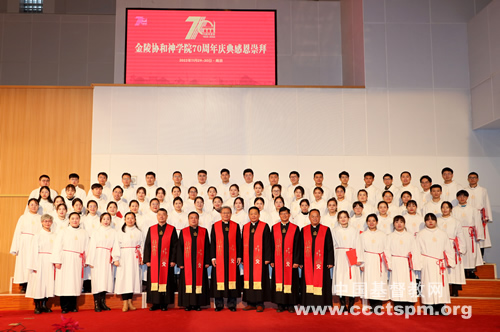 Rev. Chen Yilu, executive vice president of NJUTS, hosted the ceremony. Rev. Xu Xiaohong, chairperson of National TSPM, Rev. Wu Wei, president of CCC, and Mr. Gu Mengfei, secretary general of National TSPM, participated in the ceremony online. Rev. Shan Weixiang attended the ceremony in person.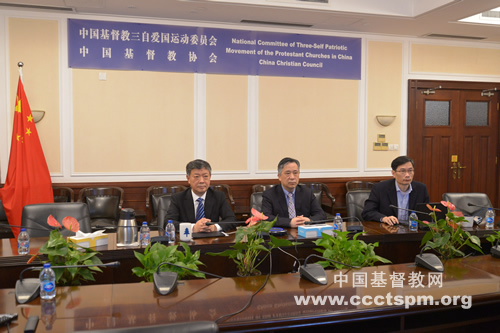 CC&TSPMs and seminaries across China, as well as overseas organizations such as Foundation for Theological Education in South East Asia and Hong Kong Baptist Theological Seminary sent congratulations messages and gifts to NJUTS.
On behalf of CCC&TSPM, Rev. Wu Wei, who also graduated from NJUTS, addressed the ceremony. He emotionally recalled the trials and hardships that the seminary had gone through since its founding together with the country. He elaborated on God's guidance for the Church in China and the seminary, as well as the growth of Christianity in China in His grace.
Professor Yang Huilin, former vice president of Renmin University of China, and Rev. Chen Yilu jointly chaired the academic workshop. Academic experts and church representatives had an in-depth discussion on "Adhering to the Theological Education in the Chinese Context" via video conferencing.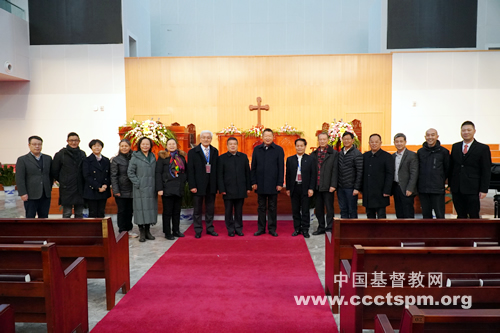 During the alumni sharing, which was under the theme "The Road to Grace", Rev. Cao Shengjie, former president of CCC, Rev. Hao Zhiqiang, chief editor of Tianfeng magazine, Rev. Zhang Jiyou, vice president of Fujian Theological Seminary, Rev. Zhang Kequan, vice president of Jiangsu Theological Seminary, Rev. Li Lancheng, vice president of Jiangsu CC, along with many overseas alumni, shared their experiences and stories respectively. The speakers reminisced about their learning experiences, their relationships with teachers and schoolmates, their love for theology, and their experiences of serving. They used plain words to count on the abundance of grace, and offered benedictions to NJUTS and young students.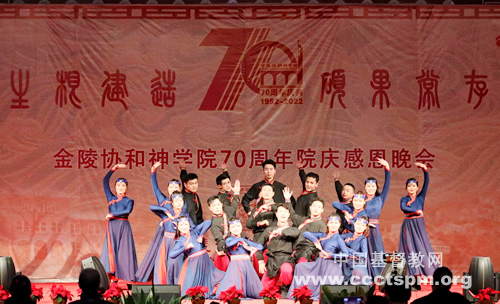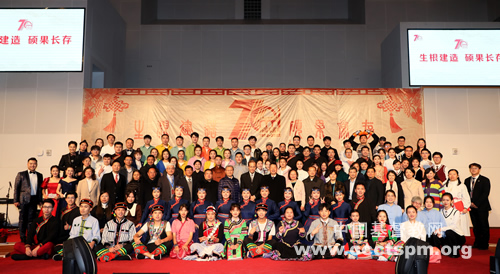 At the evening gala, young NJUTS students gave performances in diverse art forms, such as singing, dancing, painting, poetry recitation, folk music instruments, Chinese Kong Fu, etc. Performers contributed to a vision of "Take Root, and Grow Ample Fruits That Last Forever", expressing their love and good wishes to NJUTS with great faith and vigor.
Translated and edited by Bei Sang.