From August 5 to 6, 2020, Sichuan Theological Seminary arranged the 2020 autumn entrance exams respectively in Chengdu City, Guiyang City and Kunming City. 52 young brothers and sisters participated in the exams.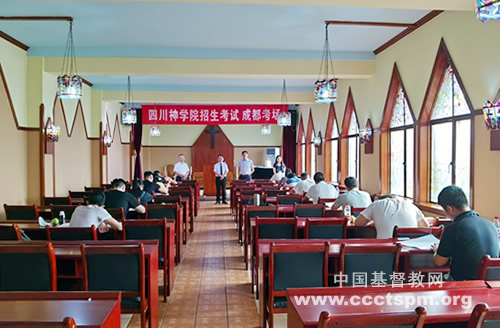 This year the exams were delayed for three months. Following the requirements of the epidemic control and prevention, the seminary staff sanitized and ventilated the exam rooms, and took candidates' temperatures before each exam.
The test subjects covered the Christian comprehensive knowledge, Chinese, English, history, geology, etc. In addition to the the examination of biblical background, ecclesiastical history and theological concepts, Candidates were also required to master the knowledge relating to the indigenization and contextualization of Christianity, and the Three-self Patriotic Movement.
(Translated and edited by Bei Sang)