On the evening of September 28, Shaanxi Bible School held an evening gala, themed "Fellowship in Love", in the school's chapel. All faculty members and students of Shaanxi Bible School and staff members from Shaanxi CC&TSPM gathered to celebrate the National Day as well as the Mid-Autumn Festival, a traditional Chinese festival with a history of several thousand years. They had a wonderful moment of being in the family of love in Christ.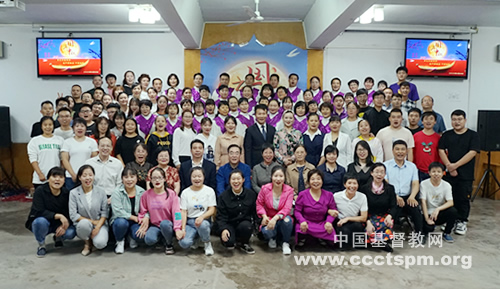 The shows and performances given by faculty and students took various forms, creating a blissful and grateful ambiance. The gala featured dancing, poem reciting, male solo singing, chorus, semi-chorus, singing with guitar, sketch, etc. Junior students of the junior college class even prepared a short play pertaining to anti-epidemic stories.
On the morning of September 30, China East Theological Seminary organized an activity in celebration of the Mid-Autumn Festival and the National Day. Among the participants were the faculty and staff members of the seminary, who gave shows and performances during the activity.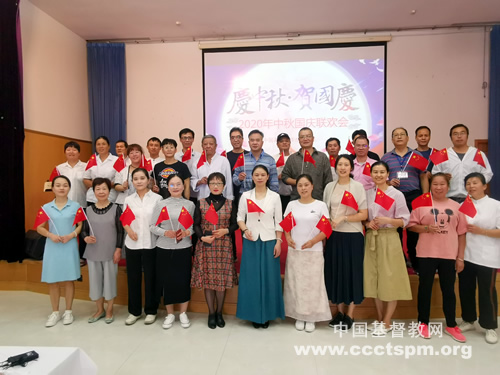 Rev. Chen Guizhao and Ms Yang Qiujie gave a duo performance named The Same Song; the solo-singing What A Wonderful Life was performed by teacher Zhou Yongci; teacher Zhu Li showed her great capability of playing a piano and a melodica together for one show called The Moon of Hometown Shines Brightly; faculty members used different dialects reciting the lyrics of The Moon of Hometown; dozens of staff members joined a chorus singing Union Is Strength; The last song God Bless China was conducted by teacher Zhou Yongci and sung by all faculty and staff members.
The celebration activity ended up in a joyful, grateful and fervent atmosphere.
(Translated and edited by Bei Sang)