From November 13 to 14, 2020, Guizhou Bible School organized the autumn sports competition of this academic year.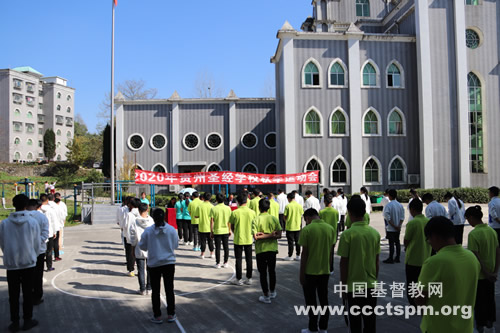 On the morning of 13th, as the song Sportsmen March went on, students of all classes marched into the sporting field with loud slogans and neat steps. The Student Union of the Bible School hosted the sports competition and Rev. Yang Xingpin, the Dean of Academic Affairs, led the prayer for the competition.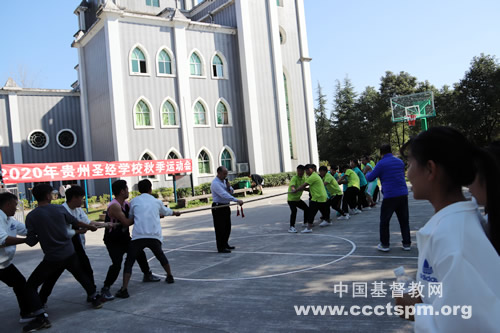 Vice President Rev. Yang Mingzhang addressed at the opening ceremony. He said, "doing sports and learning are equally important and they both require great efforts that could lead to best results; physical fitness is also as important as spirituality, since physical health coupled with spiritual wealth are the two prerequisites to serve the church and glorify God." He hoped that the sports competition would avail students a lot by enriching their school life as well as building up their bodies. He expected that students could foster friendship and closeness from this activity, and gain the courage to forge ahead.
Programs of this sports competition involved gymnastics, basketball, tug-of-war, ping pong, jump rope, long jump, relay race, etc.
(Translated and edited by Bei Sang)