From April 22 to 23, 2021, the Media Department of CCC&TSPM conducted a book fair themed "Read Good Books and Live out a Good Life -- the World Book Day in NJUTS" to celebrate the 26th World Book Day. Bibles and devotional books which had been published these years by CCC&TSPM were displayed at the book fair. Nanjing Union Theological Seminary, where the event took place, also received Tianfeng magazines as donations from CCC&TSPM.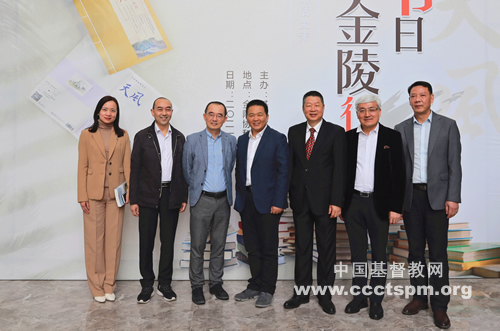 On April 22, the book fair was held in the seminary's church foyer. Different editions of Bibles and devotional books were neatly showcased, and appealed to a large number of NJUTSers who are book lovers.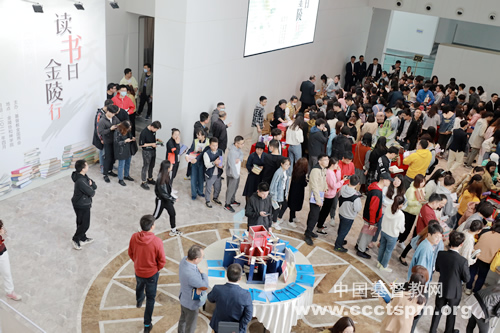 Rev. Chen Yilu, executive vice president of NJUTS hosted the opening ceremony, and Rev. Shan Weixiang, vice president and general secretary of CCC, addressed the audience with "What are the Dangers of Not Reading". His witty remarks successfully grabbed the attention of all. Chief Editor of Tianfeng Rev. Hao Zhiqiang then gave a themed speech titled "A Gentle Wind from Above -- Tianfeng and the Indigenization and Contextualization of Christianity in China."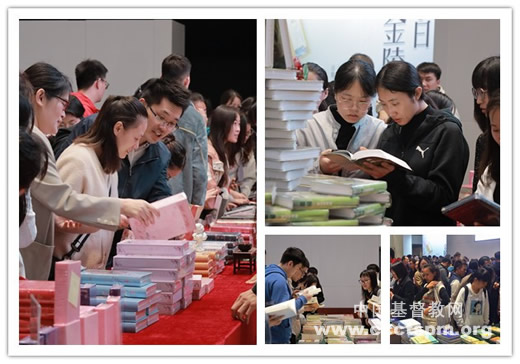 Afterwards, students crowded around stalls that displayed the commemorative editions of the CUV Bible, as well as Bibles and devotional books of various eye-catching layout and styles. The bound volume of Tianfeng magazines (from the year 2008 to 2020) was also one of the sought-after books.
On behalf of CCC&TSPM, Rev. Shan Weixiang donated NJUTS with a complete set of photocopied bound volume of Tianfeng magazines.
Translated and edited by Bei Sang.