On October 14, 2021, the ninth day of the ninth lunar month, the Thanksgiving Church of Hubei Province held an activity themed "Live out Love" to celebrate the Double Ninth Festival (also called Chongyang Festival), a traditional Chinese festival for the elders.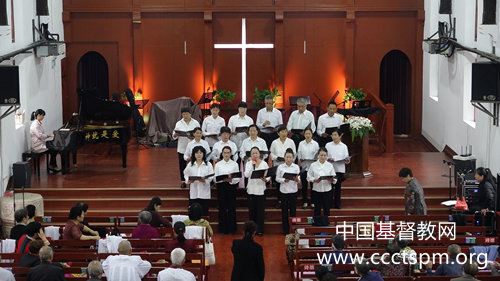 Rev. Duan Yanmei and Preacher Li Lishan prayed and gave blessings to the senior believers. Rev. Liu Fengque encouraged them to have faith in God and live a joyful life with His help and strength. The Lily Choir together with sisters of the church performed dance shows "You Are the Only One" and "Live Out Love" as the festival gift to the senior church members.
There were also a medical seminar and a free medical consultation for them. Nail-trimming and hair-cutting services were provided to the senior brothers and sisters. Doctors from Zhongnan Theological Seminary's Love Clinic lectured on the symptoms and prevention of coronary artery disease and diabetes, and checked their blood pressure and blood glucose for free. The church also served the elderly with hot wonton as lunch meal.
On October 17, Guizhou Bible School held a service, delivering greetings and blessings to those who are over 70.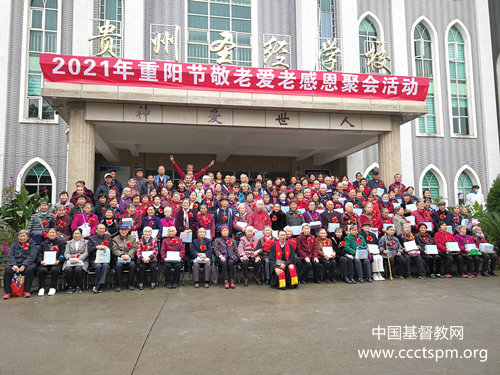 Rev. Zhou Shizhong, executive vice president of Guizhou Bible School, cited the verse of Leviticus 19:32 to exhort all to extol the virtue of fidel piety, practice it on a daily basis as a natural and habitual behavior, and pass it on from generation to generation.
Among all the participants this year, two are over 90 years old, 32 over 80 years old, and 99 over 70 years old. The bible school prepared red flowers, electric hand warmers and longevity noodles for all the senior people, which made them feel the warmth of love in the activity.
Translated and edited by Bei Sang.