On April 6, 2023, Zhongnan Theological Seminary conducted the 2023 Fellowship Day service and Maundy Thursday service. Rev. Zhu Zhiguo, Chairperson of Hubei TSPM and President of the seminary, shared the mysterious and sacred meanings of the Lord's Supper and the Maundy Thursday that Jesus left behind. He then led the pastors of the seminary to distribute the bread and cups, and performed the rite of the washing of feet for the students.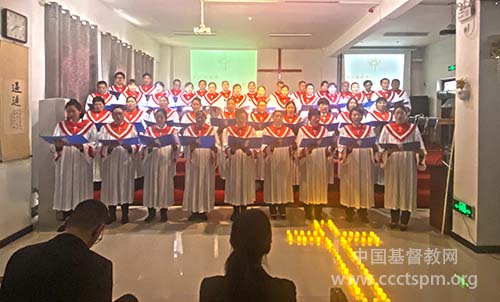 On the evening of April 6, Guangdong Union Theological Seminary held the Holy Week Maundy service and Communion service in remembrance of Lord Jesus who washed the feet of His disciples, instituted the Communion and gave the new commandment to "love one another" on the Day of Fellowship.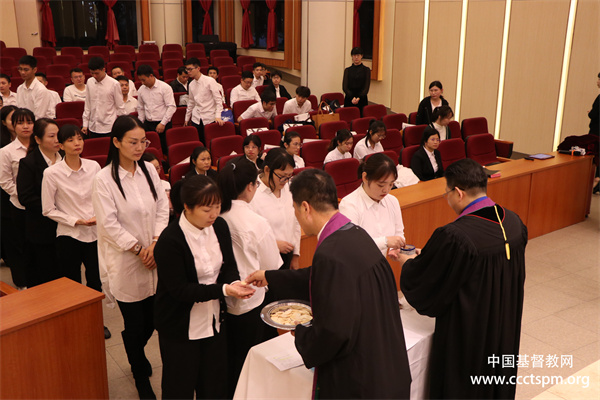 On the same evening, Zhejiang Theological Seminary held a Communion service to commemorate the crucifixion of Jesus. The service was led by Rev. Zheng Congzhen, Vice Dean of the seminary. More than 200 people attended, including all faculty members and students as well as believers from the Truth Church.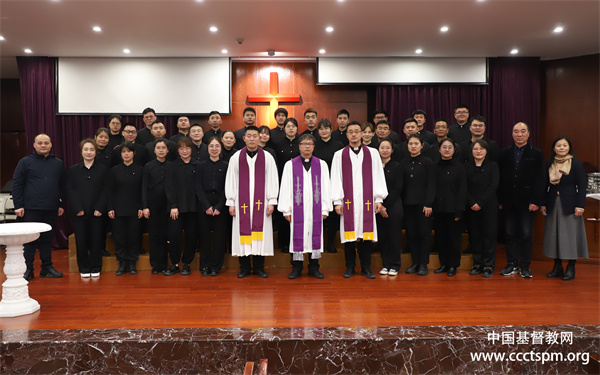 On the evening of April 6, Jiangxi Bible School held the Fellowship Day Communion service. Rev. Li Yungen broke the bread and told the congregation to meditate on the love of Jesus, the Messiah who sacrificed His life and shed His blood. On the morning of April 7, the Way of Cross for Good Friday service was held in the Bible school. Through walking the fourteen stations of the Via Dolorosa, participants can learn to lay down themselves, carry the cross, experience the self-sacrificing love of the Lord and feel the experience of Jesus Christ passing from death to life.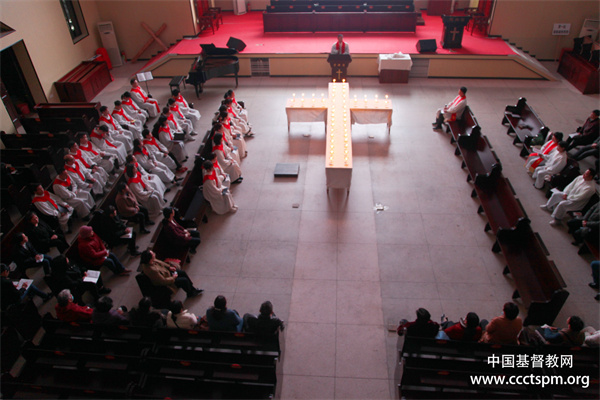 On the evening of April 6, Fujian Theological Seminary held the Fellowship Day Communion service. Rev. Lin Delai, Vice President and General Secretary of Fujian CC, and Vice President of the seminary, moderated the service. Rev. Zeng Desheng preached a sermon titled "We shall remember the Lord Jesus", with the verses of Luke 22:14-20. On April 7, the seminary held the 2023 Good Friday Way of the Cross meditation service.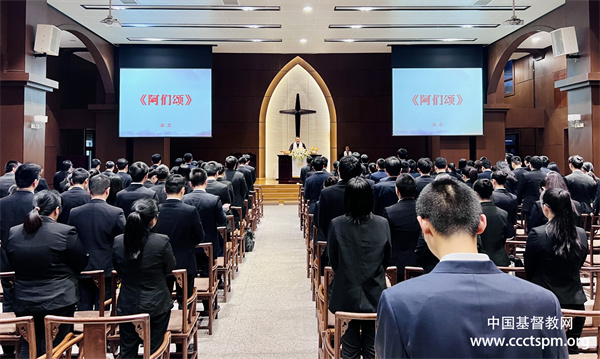 On April 8, Zhongnan Theological Seminary held the 2023 Good Friday meditation and prayer meeting on the Seven Words of Jesus from the Cross, with the theme "The Lord died for me". All faculty members and students attended.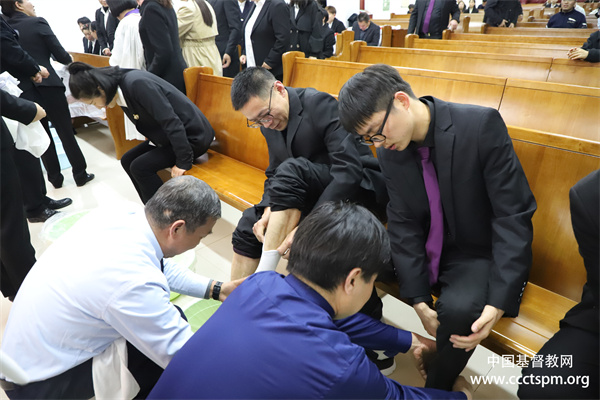 Translated and edited by Bei Feng, Tian Tian.