From October 22 to 24, 2023, a seven-member delegation from Guangdong CC&TSPM, at the invitation of Hong Kong Sheng Kung Hui (HKSKH), attended the celebration of the 180th anniversary of the foundation of HKSKH and the 25th anniversary of inauguration of the Province of HKSKH. The delegation was led by Rev. Fan Hong'en, Chairperson of Guangdong TSPM, and Rev. Guo Yun, President of Guangdong CC.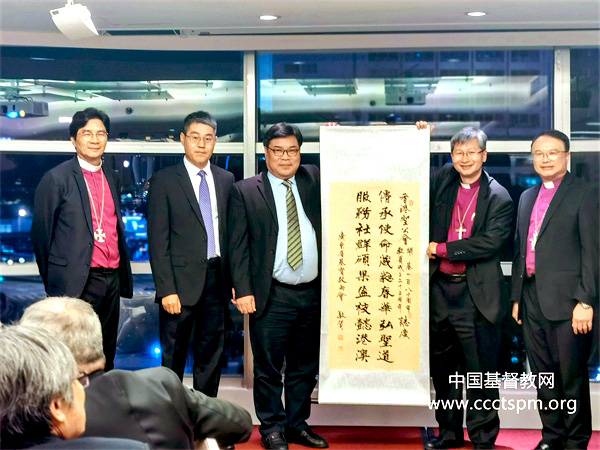 During the event, Rev. Fan Hong'en expressed heartfelt congratulations to HKSKH for this commemorative event on behalf of Guangdong CC&TSPM. He presented a calligraphy scroll as a gift to HKSKH, the contents of which praised HKSKH's fruitful accomplishments in mission and social service. Rev. Fan Hong'en stressed that the churches in Guangdong and HKSKH have maintained a deep fellowship with a long tradition of ministry exchanges due to the shared culture, the close relationship between the people in the two places as well as the geographical reasons. He suggested that the two sides could continue the good relationship, further establish reciprocal visits and strengthen cooperation in promoting Chinanization of Christian Churches in China, increasing the mutual learning among young and middle-aged ministers, enhancing the Reconstruction of Theological Thinking, binding people together and facilitating high-quality development of Guangdong-Hong Kong-Macao Greater Bay Area, etc.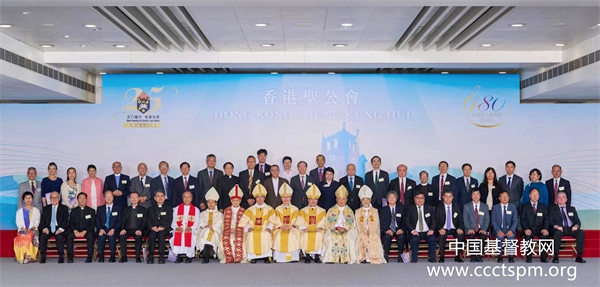 The Most Rev. Andrew Chan, Archbishop of HKSKH, extended warm welcome to the delegation from Guangdong CC&TSPM, and strongly agreed with the proposal of Rev. Fan Hong'en. He spoke highly of the efforts made by HKSKH and Guangdong CC&TSPM to intensify church interactions, which allowed the believers in the two places to create bond and work together. In addition to consolidating the existing friendship, he also expected a deepened cooperation between HKSKH and Guangdong CC&TSPM in the discussion of church liturgies, pastoral management, historical research, personnel cultivation, etc. It is good for the inheritance of traditions and the building of friendship between the young ministers and believers in Hong Kong and Guangdong.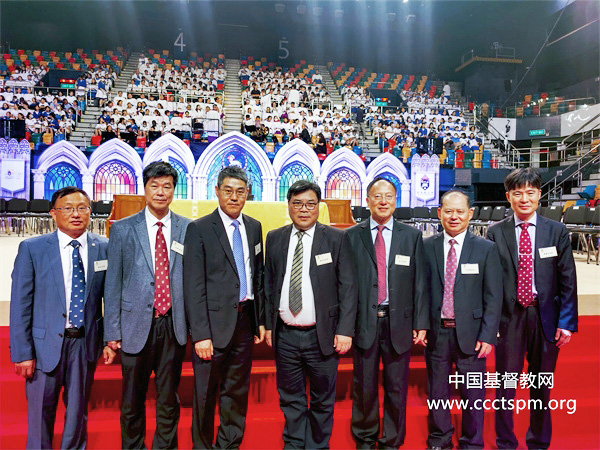 During the visit, the delegation also participated in the thanksgiving communion service and other events held by HKSKH.
Translator & editor: Bei Feng