Sicheng Church is the only ancient church in Hangzhou, with a history of more than 80 years. In 1868, Chinese chef Zhang Chengzhai rented a house in Bixian Lane for evangelism. With an increase in the number of believers, he moved to Jianshentang on Jiefang Road in 1927. The church features Chinese traditional characteristics with a three-tier brick building and a cross-shaped wooden structure from above. The church named 'Si Cheng Hall' is not only to commemorate the priest Zhang Chengzhai, but also testifies a steadfast Christian faith.
During the 'Cultural Revolution', Sicheng Church was used by the Hangzhou Library, which it returned to the church members and reopened in 1981 due to the religious policy. In addition to Sunday service, Sicheng Church also organizes youth congregation, Bible study class, prayer meeting, academic class and hymn singing on a weekly basis.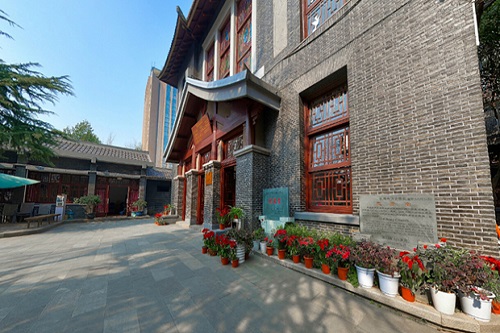 On December 5, 1983, a four-person delegation led by Archbishop of Canterbury Rober AK Runcie came to visit the church. Bishop Ting Kuang-hsun, former vice chairman of the CPPCC, Chairperson emeritus of the TSPM and President emeritus of the CCC, visited Sicheng Church for more than one time, and he offered the guidance of the work in Christianity in Hangzhou in the church. In 1988, the United States Centennial Choir also held a concert in Sicheng Church.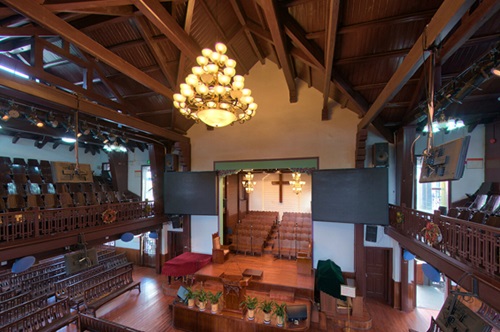 In 2005, Hangzhou CC&TSPM invested over 1 million to have a thorough refurbishment of the church's external buildings. After the renovation, the church now features simplicity and elegance, with pines and floral fragrance, which together composes of a refreshing look.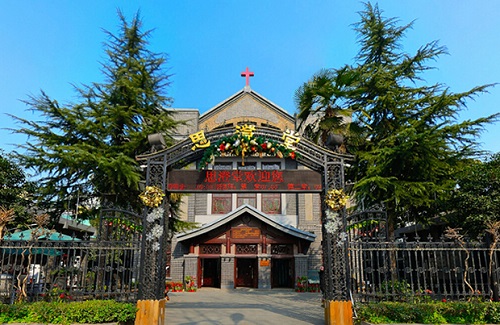 Services: Sunday: 7:00a.m., 9:00a.m., 11:00a.m. (English),19:00p.m.
Tuesday: 18:40p.m.
Wednesday: 8:00a.m.
Thursday: 8:00a.m. (female choir), 13:00p.m. (Bible learning)
Friday: 19:00p.m. (choir and praying)
Address: No. 132 Jiefang Road, Hangzhou
Tel: 0571-87024262