Holy Trinity Church, Shanghai (pinyin: Shànghǎi shèng sānyī táng), is a Protestant (formerly Anglican) church in Huangpu District of Shanghai.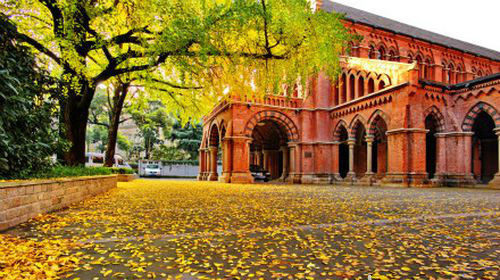 The church, consecrated in 1869 was designed in a gothic revival style by British architect Sir George Gilbert Scott. After 1875, upon the appointment of Bishop William Russell as the first Church of England Bishop in the Diocese of North China, the church was commonly referred to as a cathedral, and the senior priest was known as the Dean. This cathedral designation was however mainly by way of common convention than fact as the titular bishop of the Anglican Communion located in Shanghai at the time was Channing Moore Williams of the Episcopal Church.
The church has recently been restored and since 2006 has served as the main church and headquarters of the Three-Self Patriotic Movement in Shanghai. However, as at June 2018 the church was still not open for worship. The bookshop in the former school was open.