Northeast Theological Seminary was known as Theological College of Manchuria Christian College founded by a member of Church of Scotland in 1894 in Shenyang, Liaoning Province. The seminary used to be called 'Mukden Theological College' and joined Yanjing Theological Seminary in 1953. Until 1982, it reopened independently and changed its name into 'Northeast Theological Seminary'.
In 1996, the seminary built its eight-floor building on No.48 North Yijing Road, Shenhe District, Shenyang City, Liaoning Province. It then moved to Qipan Mount District, a Five-A scenic area (referring to the tourist attraction rated as the highest level by the Ministry of Culture and Tourism in China) in Shenyang City. The buildings feature an imposing, European style, covering an area of nearly 20 thousand square meters, and the seminary 34625 square meters in total.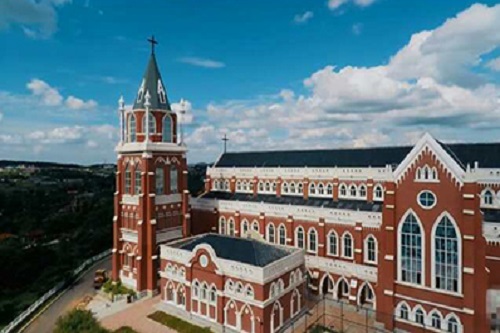 Northeast Theological Seminary is now sponsored by Liaoning CC&TSPM and consists of Office of Registrar, Reconstruction of Theological Theories, Student Union and Administration and so forth. The seminary has 23 full-time teachers, 10 part-time teachers. It sets over 50 courses, with 70% theological courses, 20% cultural courses and 10% political courses. The seminary offers 4 undergraduate programs, 1 part-time undergraduate program, 1 holy choir college program, 3 Bible study college programs, 2 postgraduate pastoral training programs and 2 adult part-time programs.
At present, there are over 400 theological students studying in the seminary. The library has a collection of over 27,000 books, over 5000 of which are English-Chinese Books, over 700 Korean Language Books. Most of the theological students are from northeastern China. Since 1982, the seminary has cultivated more than 1700 graduates.
Address: No. 109, Senlin Road, Dongling District, Shenyang, Liaoning
Post code: 110163
Tel: 024-88052646-80094
024-88052628-80049