History: Yunnan Theological Seminary was founded by Yunnan CC&TSPM in March 1989. The original construction area was about 1,700 square meters, and it could accommodate 50 students. Relocated for twice, the new campus was established in Wuhua District, Kunming City in October 2014. The seminary now covers an area of over 13,000 square meters and its construction area reaches nearly 10,000 square meters, which can accommodate 200 students.
Leadership: Jing Jiuwei serves as the current president. Dong wei serves as the executive vice president and Jingu Leguo and Zhang Zailiang as vice presidents.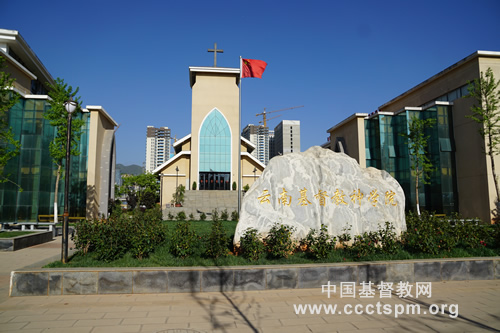 Curriculum: As a higher vocational college of theology, the seminary offers full-time three-year programs. The main curriculum includes theological courses and common courses. Theological courses contain scripture studies, biblical theology, systematic theology, historical theology, practical theology, etc.; common courses contain studies on ideology and politics, studies on policies, law and regulations, Chinese history and culture, Chinese religions, contemporary Chinese society, etc.
Faculty: The seminary now has 12 full-time teachers and 6 external teachers.
Book collection: The library of the seminary owns nearly 20,000 paper books.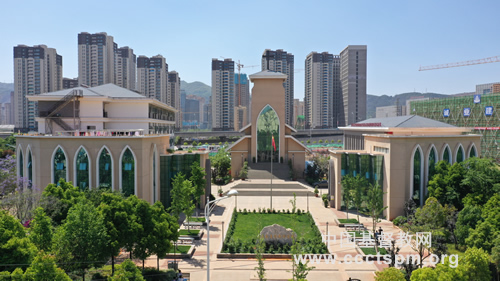 Students and graduates: Students in the seminary consist of 13 ethnic groups including Yi, Lisu, Miao, Jingpo, Lahu, Han, etc. Nearly 86% of them are ethnic minorities. This makes Yunnan Theological Seminary the most ethnically diverse seminary and the seminary with the largest ethnic minority student body in China.
Currently the seminary has over 150 enrolled students and nearly 1,000 graduates so far. Yunnan Theological Seminary also provides clergy training for the churches within the province. The one-month pastoral training is held annually and attended by about 100 students. Since 2015, the seminary has successfully opened two sessions of correspondence college courses, and there are more than 100 graduates in total. All 14 sessions of short-term training classes held by the seminary, have trained more than 700 person-times.