Trinity International Church is in Kunming, Yunnan Province. Founded in 1904, it was called Trinity Holy Church. In December 2004, the new church building was built and was given with its present name. The new church building covers an areas of 4018 square meters.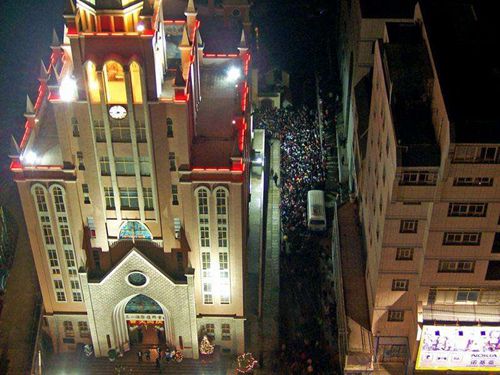 The church has five services on Sundays. More than 7000 believers come to attend the congregation. The church has 19 full-time staff, including 6 priests, 6 preachers and 7 executives, and there are also 95 deacons and more than 300 volunteers.
To fulfill the needs of the believers, the church has more than 20 fellowshops, which hold church activities on a weekly basis thourghout the week. There are 3 fellowships for the people with disabilities. 150 disabled believers have found love and dignity here.
Services: Sunday 8∶00 10∶00 14∶00
Address: No.188 Mid Renmin Road, Kunming, Yunnan
Tel: 0871-63616390