In the autumn of 1992, Jiangxi Bible School was opened by Jiangxi CC&TSPM in a small attic of Zhidao Church in Nanchang City. It was then called "Advanced Class for Pastoral Staff in Jiangxi Province", and was renamed "Jiangxi Bible School" on April 5, 1993. In June 2015, the Bible School was officially upgraded to a three-year theological college school.
The faculty members of Jiangxi Bible School include 12 full-time teachers of theology and 11 part-time teachers for optional courses. The school's library and reading room have a collection of over 20,000 books, and its resource center has another 1,200 books.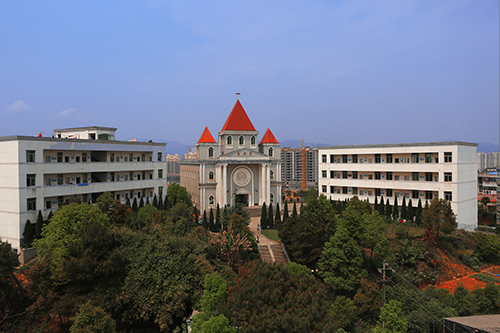 As for the curriculum and modules, the first semester centers on the Bible and humanities; the second and third semesters involve the study of selected Books of the Bible; the fourth, fifth and sixth semesters focus on doctrines, historical theology, history of thoughts, church governance, practice of pastoral care and academic writing.
Currently, Jiangxi Bible School provides two-year secondary school programs and three-year theological college programs. It also runs repeated courses for graduates. By 2017, the Bible School has 533 theological graduates and 831 clergy that completed their advanced courses.
Address: No. 77 Wenfeng Road, Xinjian County, Nanchang City, Jiangxi Province
Postcode: 330100
Tel: 0791-83701746
Fax: 0791-83703612