On 25th January 2019, Nanjing Union Theological Seminary held a Lovefeast for retired faculty members having their first long-awaited gathering in the new year. Vice President Rev. Chen Bin, Office Director Rev. Tang Yongquan and some faculty members attended the Lovefeast.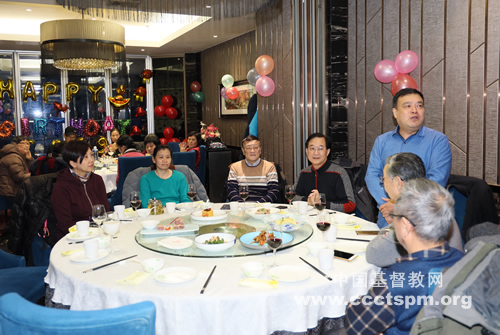 Rev. Chen Bin first extended the New Year greetings from President Gao Feng and permanent Vice President Chen Yilu to retired faculty members. He also shared the status quo of the seminary and its future plan. Vice President Rev. Chen said that by the grace of God the year of 2018 saw good progress in every way. The seminary received more funds in the support of the Party and the government. Each and every one in the seminary has attained increasing senses of achievement, happiness and safety.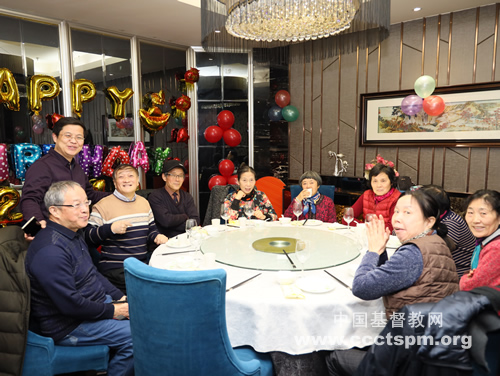 Mr. Zhou Ping, former Deputy Director of provincial Religious Affairs Administration and Liaison of Nanjing Union Theological Seminary also came and addressed. He said, "I wish all can cherish and love the seminary, and retired faculty members can keep giving suggestions for the seminary's future development."
Rev. Zhao Zhien, emeritus professor of Nanjing Union Theological Seminary gave blessings for the Lovefeast.