"Brother Chen Ensheng is the grandson of Rev. Chen Qingquan who once served in Shishan Church (Nan'an City, Fujian Province) and Ms. Zeng Xueyu, one of the co-founders of Longhu Church. He moved to Shishi City with his parents over two decades ago. Brother Chen Ensheng and his wife are members of our church choir. It's also worth mentioning that Brother Chen and his father have taken an active part in combating SARS in 2003 and the current NCP (Novel coronavirus pneumonia) respectively."
── Rev. Deng Lingyong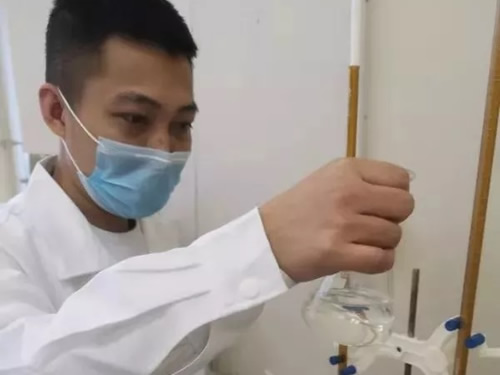 Brother Chen Ensheng is the general manger of an eco-friendly company in Fujian Province. Chen and his employees worked overtime to manufacture disinfection products during the Spring Festival. The company prioritised the orders from Hubei clients.
On January 28, 2020, Chen donated disinfection products worth 150,000 yuan to Shishi Red Cross.
It is known that Chen Zhuxing, father of Chen Ensheng, donated disinfectants worth 150,000 yuan over a decade ago when the SARS broke out.
---
"Dr. Wang is nice and warm-hearted. He often provided free door-to-door medical services to the senior people in the village. Though the novel coronavirus now broke out nationwide, we don't fear it at all. We trust him and will visit him if we feel unwell." A villager from Huaxi said.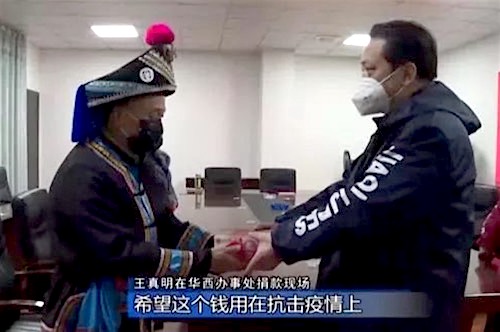 On February 1, Dr. Wang Zhenming, associate director of Guizhou TSPM and also expert in Miao medicine, donated 110,000 yuan to Huaxi Office in Xixiu District and Huaxi Village.
During the outbreak, Wang together with his family has been studying Chinese medical herbs, sorting out and compiling the herbs that help to build up the body and resist against viruses, and searching for Miao medical formulation through consulting relevant books.
His son Wang Jian, who graduated from a medical university also joined him and offered a lot of advice.
Wang said, "We offer medical advice to the villagers and tell them how to self-quarantine and protect themselves. We selected and donated nearly 4 or 5 tons of medicine that can help to relieve inflammation and strengthen the body to the people in need."
---
"Before the New Year, I was invited to marry the couple in a church wedding that will be held in mid-March. However, moved by the medical staff on the frontline, they changed their mind the other day, decided to cancel their wedding banquet and donated the banquet money (500,000 yuan) to the anti-epidemic work. This is a decision of particular significance made by the devoted Christian couple during the special period. It is also a wise decision because they will be blessed by more people and be pleased by God!"
── Rev. Shan Weixiang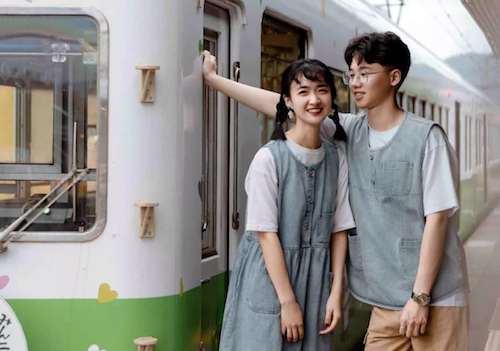 On February 8, a young Christian couple from Yuyao City, Zhejiang Province donated 500,000 yuan that was originally used for their wedding banquet to the local community as well as a medical team fighting the NCP on the frontline in Wuhan.
Their marriage has been registered before the New Year and their church wedding ceremony is to be held this March. However, affected by the NCP, the wedding has to be postponed. The two then decided to donate the banquet money to the most needed place and to treat the patients.
The bridegroom said, part of the money will be used to purchase important goods and materials to the epidemic centre and some will be used to buy sanitizers and disinfection products for residents, hotels and frontline anti-epidemic workers in Yuyao. Currently, they have donated over 50,000 pieces of anti-epidemic goods.
---
On February 9, Qingdao formed another two medical teams consisting of 264 medical staff to support Wuhan. Sister Yu Qing, a young nurse from the Eighth People's Hospital in Qingdao and a young Christian from Binhe Road Church in Licang District, Qingdao City, voluntarily asked to join the team heading to the frontline.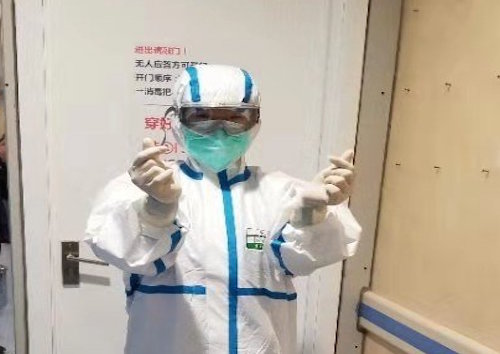 At 5 a.m., Yu waved goodbye to her parents after the morning prayer, and set out for Tongji Hospital in Wuhan.